I have recently returned from a fabulous trip to the British Virgin Islands. My first since Covid locked us all away and prevented us from doing all the wonderful things we love doing including travelling.
The BVI looks even better than before – I know!….."How can this be possible?" I hear you say.
This is Long Bay Beach Resort on Tortola which was bought by new owners a couple of years ago and they have completely transformed the hotel into an amazing 4.5 star property. The rooms are beautiful and consist of Hillside Ocean View and lower and upper Beachfront Suites.
They have a fabulous beach bar and a cafe serving great snacks and sandwiches. They also have a new chef and the menu choices are mouth-watering.
Call BVI Holidays to book this truly stunning hotel.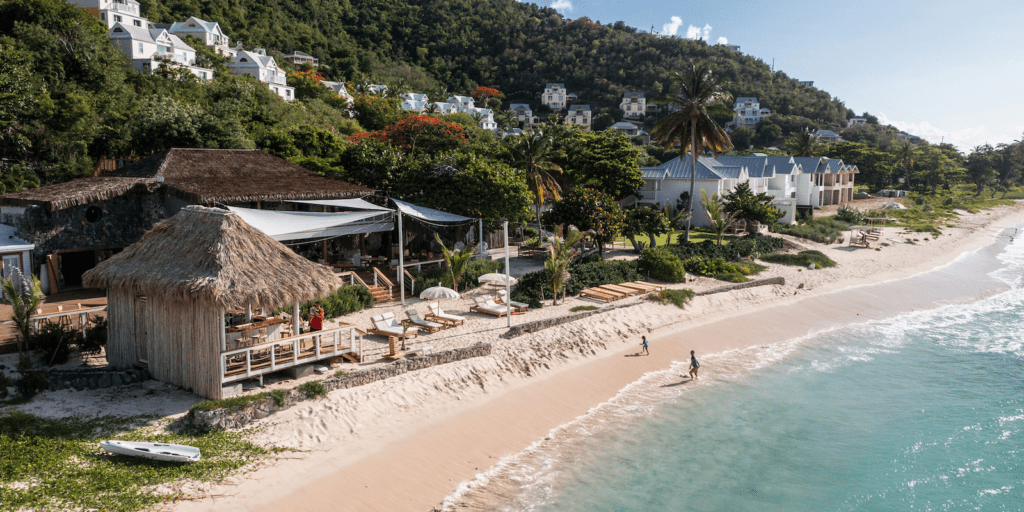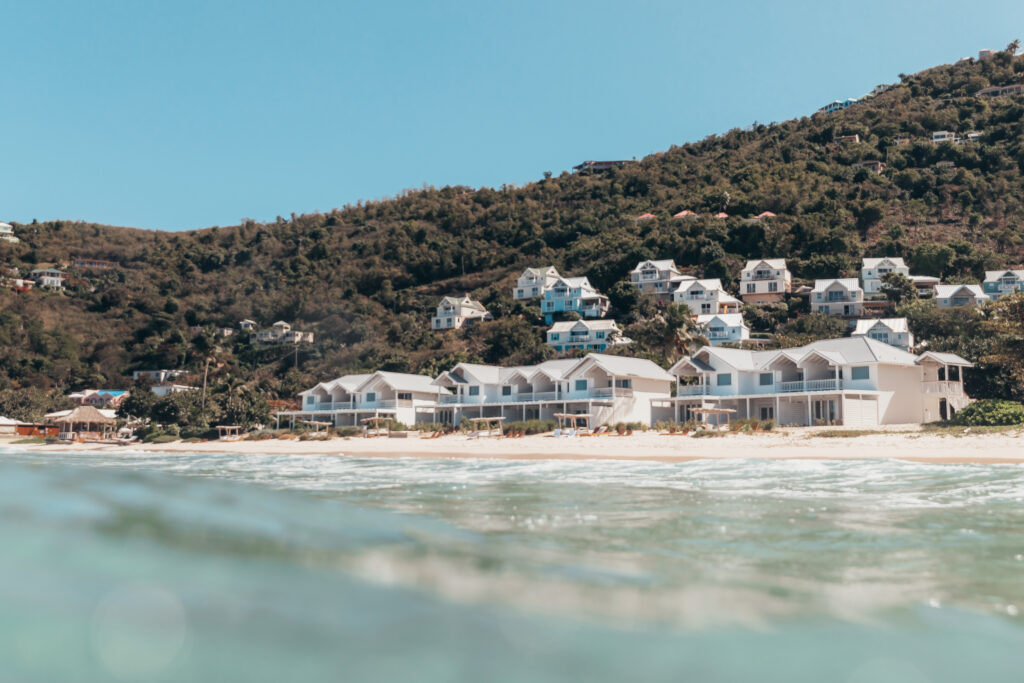 I was honoured to be invited to spend a night at the new Bitter End on Virgin Gorda. Bitter End reopened last year following a massive rebuild. Same concept but completely different and I loved it. The water sports centre on the beach has hobie cats, windsurfers, kayaks, snorkel gear, stand-up paddleboarding, Boston whalers and the brand new sport of wind foiling – not for the faint hearted, but if there is something new that's fun to do on the water, Bitter End will offer it.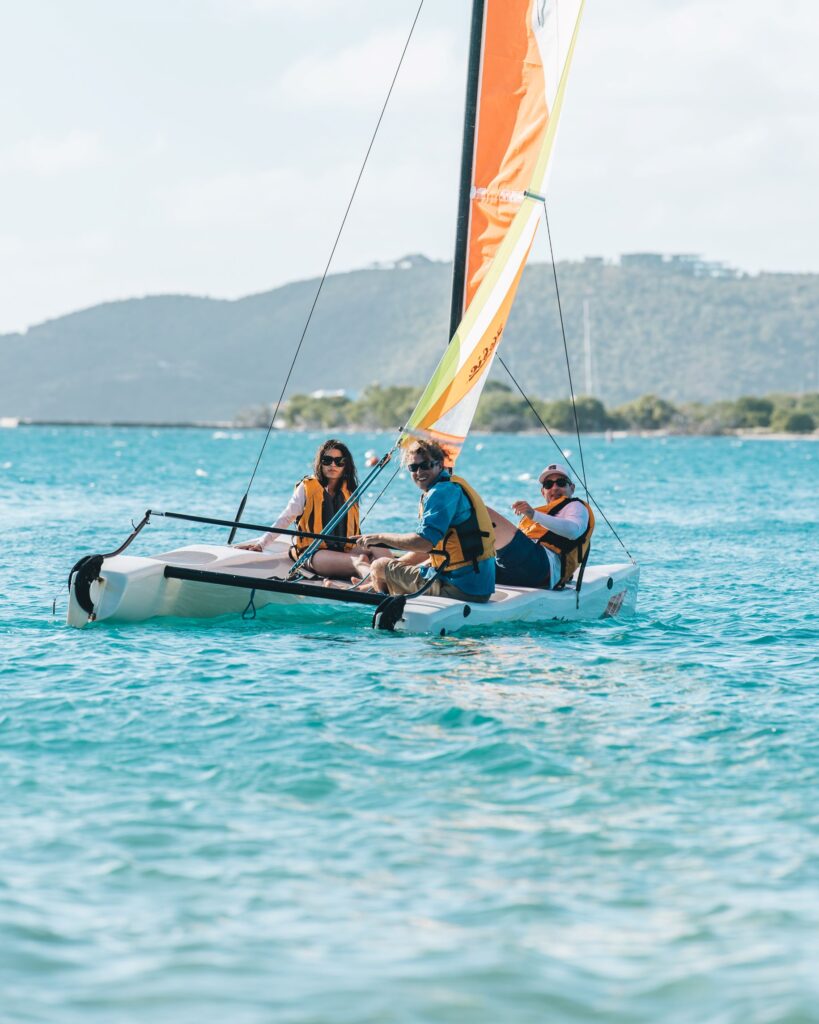 There are several great dining options at Bitter End plus a neat bar called the Reef Sampler. This is an actual boat which has been converted to a bar on the beach – a great socialising spot. Shopping in the Reeftique at Bitter End is an experience and yachties can pick up their provisions from The Market which is well stocked with everything a sailor or a guest will need.
The rooms at Bitter End are stunning and the only over-water rooms in the BVI. The Marina Lofts are duplex and have a living room with day bed opening out onto a spacious deck where you can tie up your Boston Whaler. Upstairs, there is a bedroom with four poster bed and doors opening onto your upstairs balcony which offers magnificent views of the North Sound and Virgin Gorda.
Call BVI Holidays to experience the new Bitter End.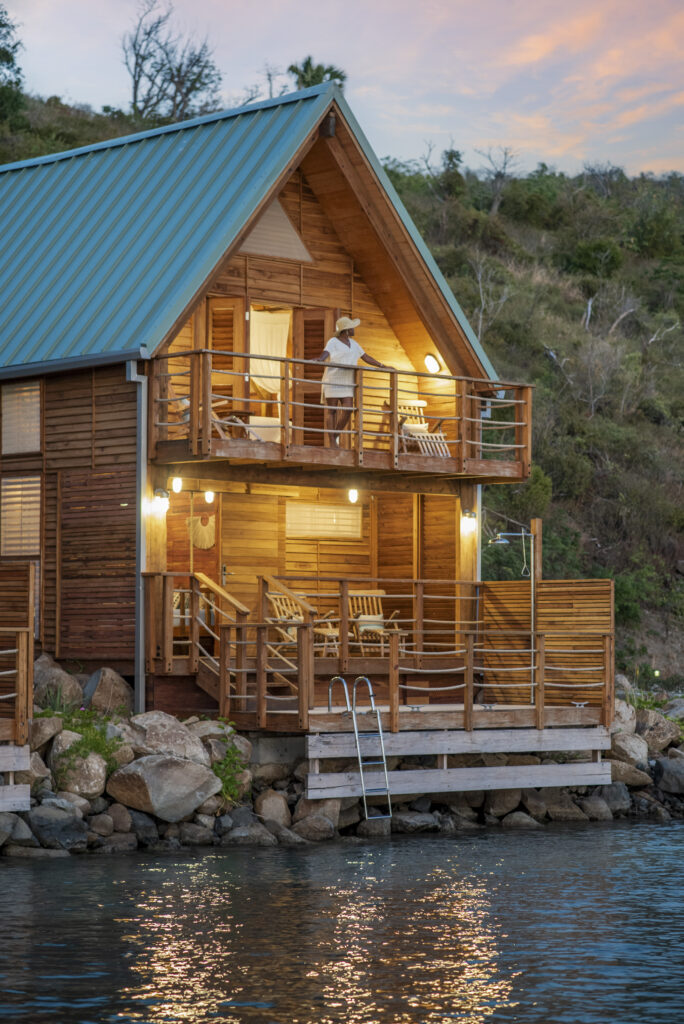 Another visit was to the excellent yacht charter companies I work with, where customer service is second to none and the yachts are well maintained. The BVI is known as the sailing capital of the world as you are always in sight of land and navigation is easy. There are plenty of beautiful anchorages where the snorkelling is amazing and of course, the water is warm and crystal clear.
If you are an experienced skipper, you can charter your own boat and if not, BVI Holidays can arrange a skipper for you, or you can book a cabin for just you two or a single person aboard our By-the-Cabin charters. The charter companies operate out of Tortola.
You can of course charter a fully crewed yacht which is like a floating luxury hotel just for you and your friends or family. All gastronomic meals, drinks and water toys are included. So many different options for sailing in the BVI and you can combine time afloat with time ashore. The choice is yours.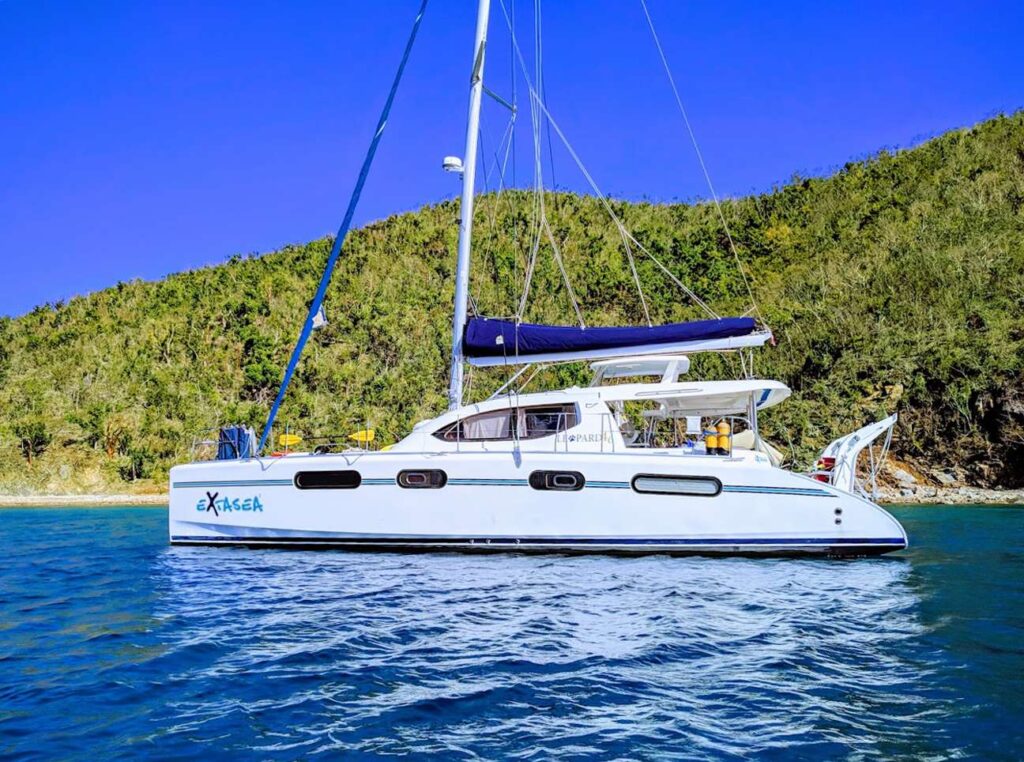 I visited many villas too during my visit – many of which I had seen before and some new ones too. All quality, some quirky, some modern, some traditional. The BVI has it all.
An incredible villa is Allamanda on Beef Island. This villa has 7 bedrooms – 3 in the main house and 2 housed in each of 2 cottages (which are both equipped for self-catering) in the tropical gardens with spectacular views over to Beef Island and the beach. Audo's Lookout is a massive rooftop lounge with 360 degree views of the beautiful BVI. This is accessed by a spiral staircase and a wonderful spot to enjoy your favourite cocktail and yet another stunning BVI sunset.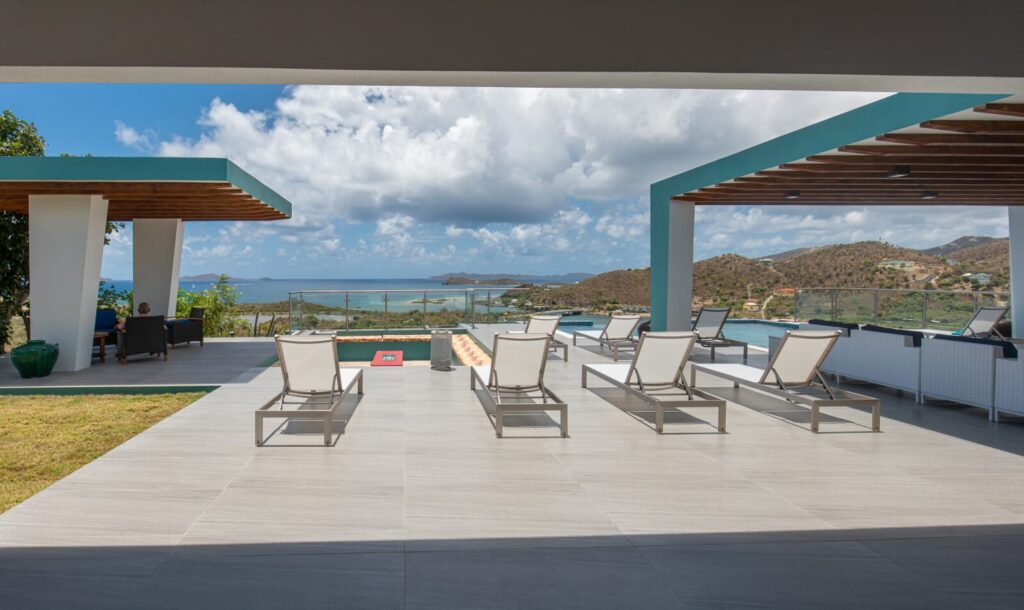 Allamanda has had millions of dollars spent on refurbishment and rebuilding and to say it looks stunning is an understatement. You have to go, stay and see for yourself. If your party size is smaller than 14, you can rent just 5 bedrooms or the 2 bedroom Hummingbird Cottage.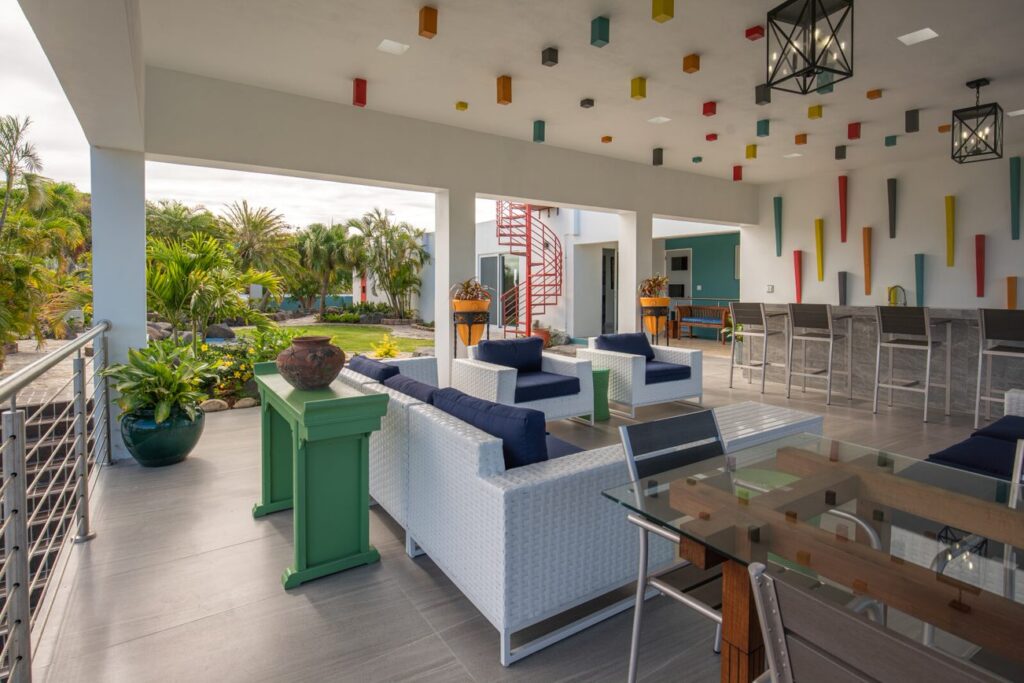 The British Virgin Islands are even more beautiful than ever before. The islands are lush and green, the yachts and properties are stunning and the people are so warm and welcoming.
Look no further for your next holiday than the peaceful, tranquil shores of the BVI.

Call BVI Holidays to book. We are the experts and happy to assist you.