The best way to see the beautiful British Virgin Islands.
With yachts to accommodate from 2-10 guests and catering for honeymooners, divers, families or groups of friends, you can select a vessel that reflects your own personal needs. You will be pampered and looked after by some of the best yacht charter crews in the business. You can snorkel, dive, kayak, swim, go beachcombing or simply relax in a hammock with a cocktail. Most of the chefs onboard are cordon bleu trained and the quality of the food is first class. All meals and drinks are included in the cost of your charter.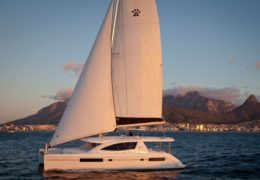 This sleek and beautiful 48' Leopard Catamaran is perfect for you to cruise around the British Virgin Islands enjoying the spectacular scenery.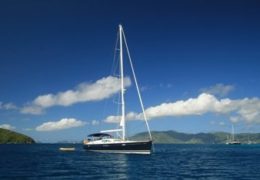 Whether it be sailing round the British Virgin Islands, lying back on this luxurious yacht soaking up the sun, snorkelling, diving, or fine dining on board or in local restaurants, Sayang's crew will tailor an itinerary according to your wishes.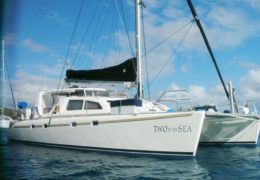 Just imagine yourself sailing the crystal clear waters of the British Virgin Islands, diving, snorkeling, paddle boarding, waterskiing, swimming, trying your hand at the helm or just hanging out on a beach somewhere; it's all possible with a sailing vacation aboard Two if by Sea.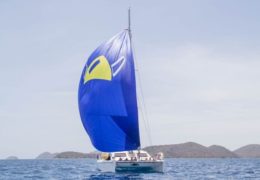 Viking is Norse for 'Traveller by Sea', which could not be more apt for exploring the beautiful British Virgin Islands.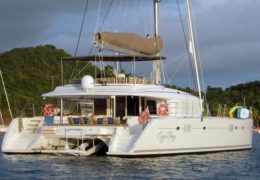 Copper Penny – An Innovative and luxurious offshore cruising catamaran, professionally crewed and available for charter in the pristine waters of the British Virgin Islands.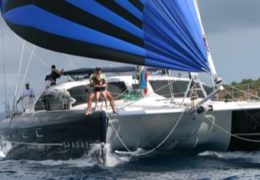 Specifically designed as a fast, luxurious charter yacht, Saboré (Portugese for indulgence or "in good taste") offers such opulent interior space that her length of 58′ 5″ is misleading, especially when you consider that she has even more volume than catamarans 10 feet longer!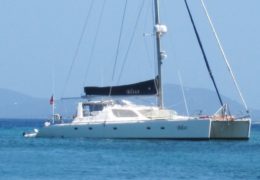 Welcome on board a dramatically perfect high end luxury catamaran. Designed specifically for 10 guests, Bliss is comfortable, graceful, stable and elegantly spacious. Bliss is one of the world's most magnificent catamarans to enjoy when on a luxury holiday in the British Virgin Islands.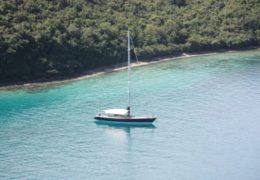 Pacific Wave is a sleek 72′ Italian built yacht, where performance and elegance combine to offer guests exhilarating sailing in complete comfort and safety.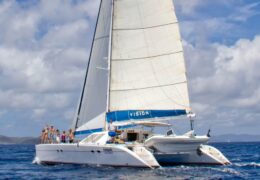 Luxury sailing catamaran VISION in the BVI is a Lagoon 57 and ideal for first time charter guests and people who prefer stability in the water to the pitching and rolling of a monohull.