Sailing in the British Virgin Islands is among the best in the world. You are always in sight of land, the charts are easy to read and there is no fog. BVI sailing can be challenging or gentle but most of all enjoyable. There are hundreds of unspoilt anchorages, deserted white sand beaches and places to stop and swim, snorkel or dive. In the British Virgin Islands there is no shortage of beach bars and restaurants to access from the water.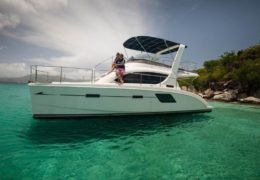 Imagine slicing through the blue sparkling waters of the Caribbean Sea, with the sun on your face and the wind in your hair. Breakfast at Trellis Bay, lunch on Anegada and dinner at Peter Island. You will motor out of the Virgin Traders home base at Nanny Cay Marina on Tortola, and it is possible with one of these sleek motor yachts to cruise the islands at your own pace, seeing as much or as little as you wish.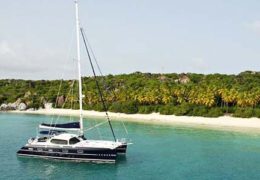 With yachts to accommodate from 2-10 guests and catering for honeymooners, divers, families or groups of friends, you can select a vessel that reflects your own personal needs. You will be pampered and looked after by some of the best yacht charter crews in the business. You can snorkel, dive, kayak, swim, go beachcombing or simply relax in a hammock with a cocktail. Most of the chefs onboard are cordon bleu trained and the quality of the food is first class. All meals and drinks are included in the cost of your charter.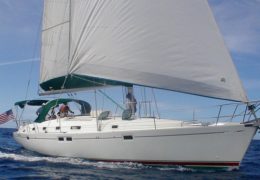 If you have never sailed before and would like to learn, or if you would like to take a refresher course to brush up on your past skills, the Rob Swain Sailing School has courses available for all abilities. The courses are suitable for couples, families and singles.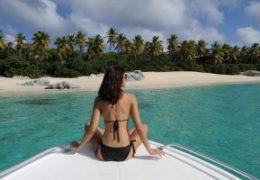 The best way to see the beautiful British Virgin Islands is most certainly from the water, but there are also so many beautiful hotels, apartments and villas in which to relax and enjoy the facilities and beautiful beaches.
The perfect solution is to combine the two and spend several nights in the accommodation of your choice followed by several nights aboard a luxury crewed yacht….your very own floating hotel.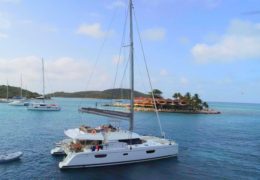 This type of charter makes for the ideal sailing holiday in the British Virgin Islands.  It's truly suited for everyone – if you don't know how to sail – it's perfect and if you do know how to sail, but just want to relax and let someone else do all the hard work and the cooking, it's also perfect.
Great for couples, singles and families, everyone will enjoy their BVI experience aboard one of these luxury crewed catamarans.