Your hammock awaits….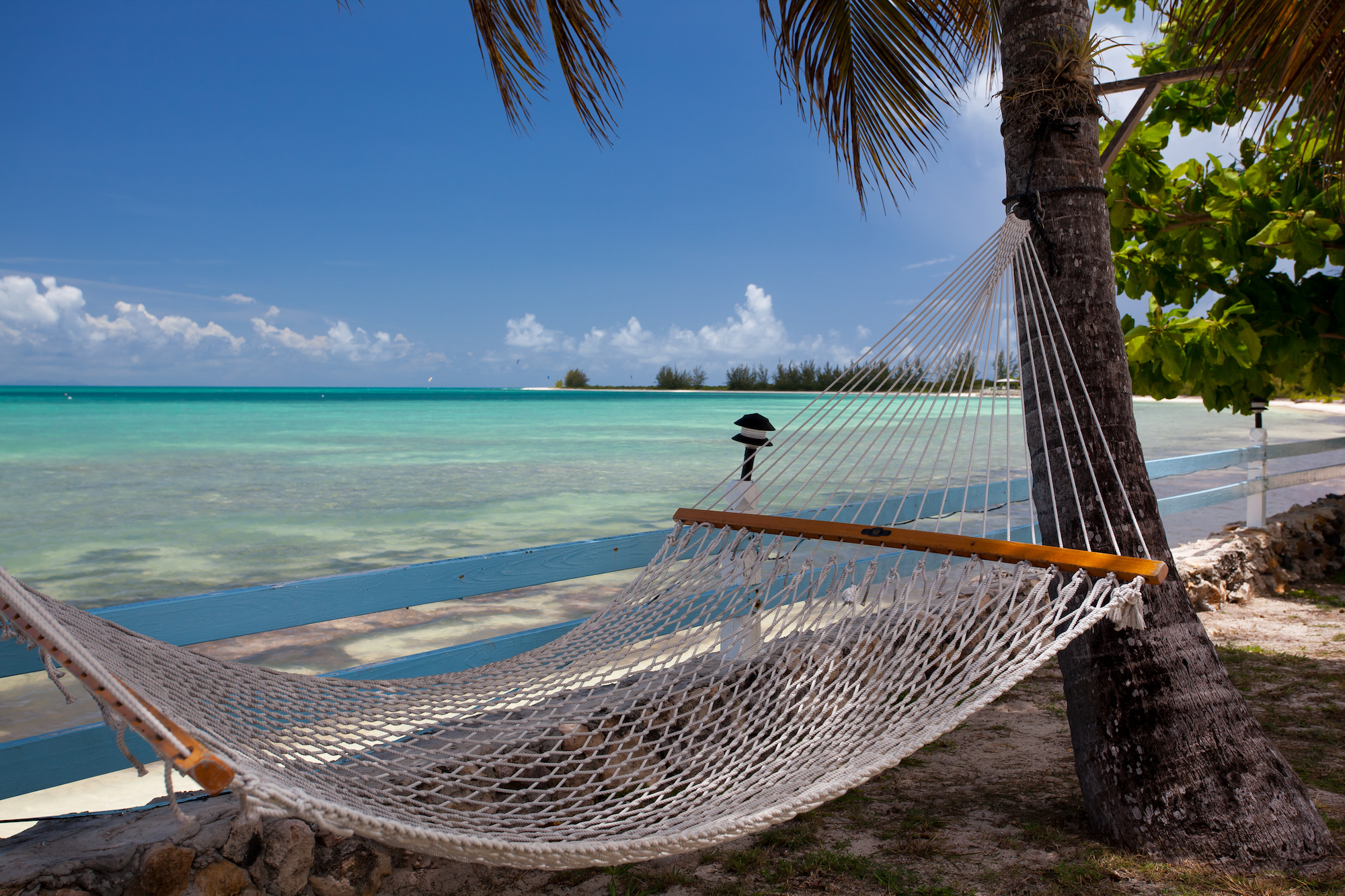 Anegada (meaning drowned island) is the northernmost island in the British Virgin Islands and about a 5 hour sail from Beef Island where the airport is.  It lies approximately 15 miles north of Virgin Gorda and is the only inhabited island in the BVI formed from coral and limestone rather than being of volcanic origin.  It is also the second largest BV Island but only has a population of around 300.
Unlike the other islands in the BVI, Anegada is flat and low with it's highest point being about 28 feet.
Anegada has miles of stunning white sand beaches and the 18-mile long Horseshoe Reef, the largest barrier coral reef in the Caribbean, and the fourth largest on earth.  The reef makes navigation to Anegada difficult and has caused hundreds of shipwrecks over the years. The sailing companies in the BVI ban sailors from taking their yachts to Anegada in case they run aground on the reef unless of course the skipper is very highly qualified.
Fishing is a substantial business on Anegada, with local fishermen providing the majority of the fresh fish and lobster catch for the rest of the British Virgin Islands, hence the famous "Anegada Lobster" offered on almost every lunch and dinner menu.  Its miles of south shore flats has a large population of Bonefish making Anegada a popular destination for fly fishing.  You do need a permit, but these are easy to obtain.
The Anegada Beach Club is located on one of the stunning beaches and has recently added brand new Beachfront Palapas Retreats which are truly amazing.  Great kite-surfing here too!
If you prefer to do your own thing and have a small villa, look no further – the Big Bamboo Cottages on beautiful Loblolly Beach are definitely the place to be and……right next door to the Big Bamboo Beach Bar and Restaurant, if you don't fancy cooking.
The snorkelling off the Anegada beaches is second to none and you might even be lucky enough to see this little fellow or one of his brothers or sisters.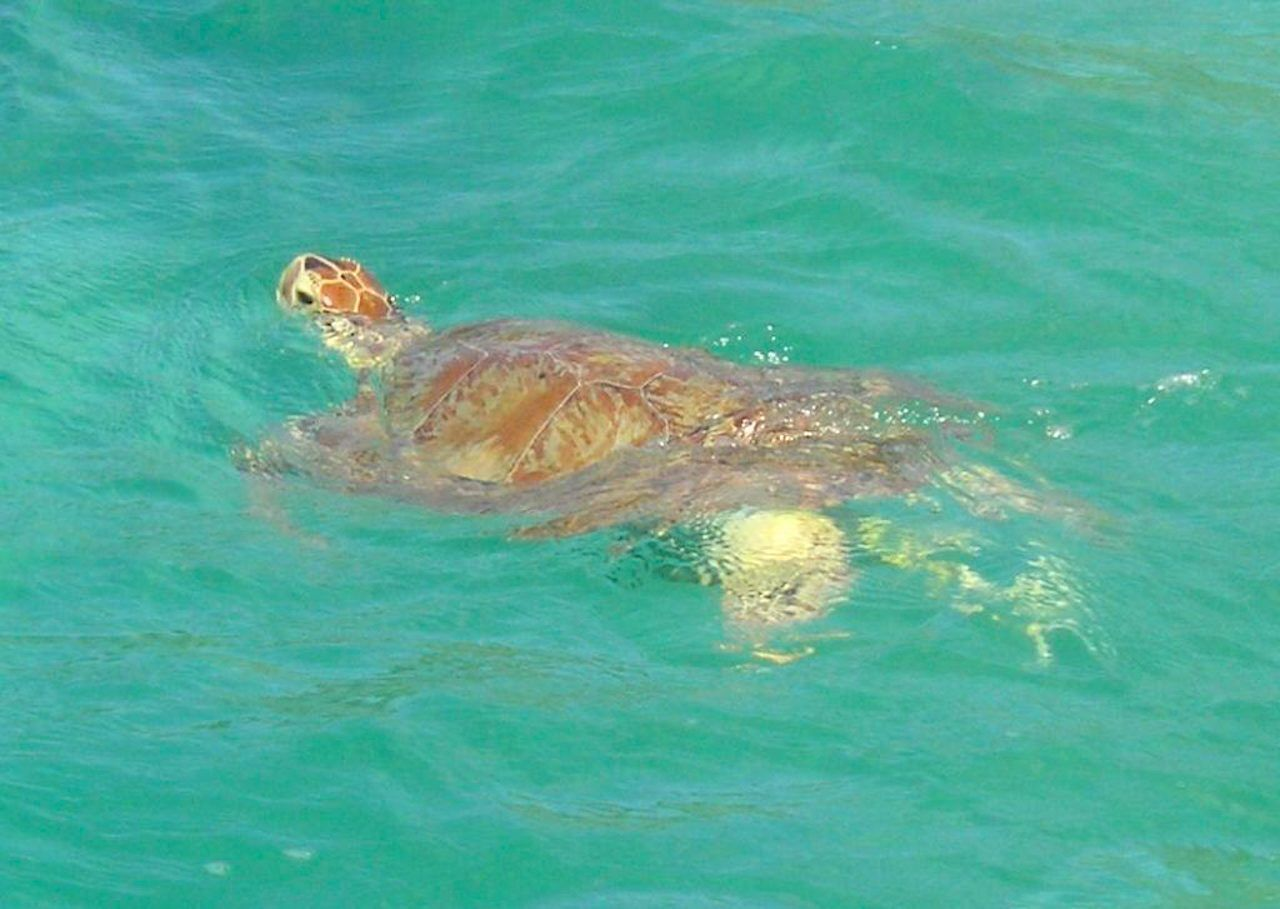 Two or three centres can be arranged to include Anegada and any of the other British Virgin Islands.  Call me to discuss and book your next holiday!