I have been travelling to the British Virgin Islands since 1989 and I have always been amazed and so impressed at the way these beautiful islands are always moving forward with new and innovative ideas. The charm and beauty of the islands just seems to get better and better, the people are as friendly as ever and new properties are being quietly added throughout the islands and enhancements made to existing properties. Hotels are tasteful and no high rises are allowed. You will never find an hotel in the BVI with hundreds of rooms. They just don't exist.
I have recently returned from my latest trip to the BVI and visited Tortola, Virgin Gorda, Norman Island and Beef Island. I almost visited Anegada but unfortunately, a few minutes after take off, my pilot received a message that Anegada airport was closed due to a fault with their fire truck, so of course nothing could land or take off. They are very strict about these regulations and the fire truck was soon fixed but sadly, too late for my visit.
On Tortola I visited Long Bay Beach Resort which has undergone a massive refurbishment and is located on the most spectacular white sand beach.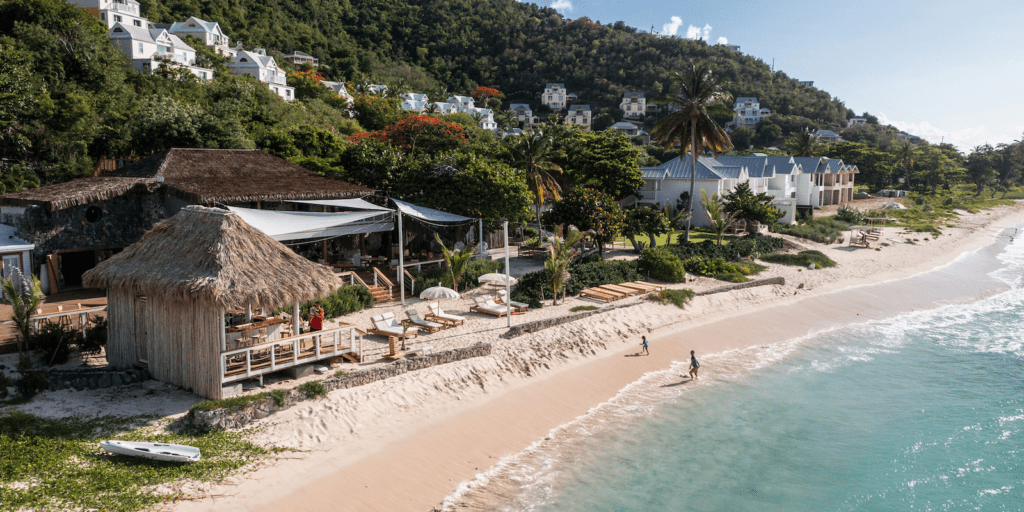 The rooms at Long Bay are luxurious and they are in the process of completing beachfront villas with plunge pools which look amazing.
After a couple of nights on Tortola, I took the Speedy's ferry to Virgin Gorda where I was met by L & S Jeep Rentals and given the keys to an immaculate SUV. Mango Bay was going to be my home for the next couple of nights and I was given a stunning 1 Bedroom Beach Villa. Mango Bay added a pool fairly recently and they also have kayaks which are complimentary to guests.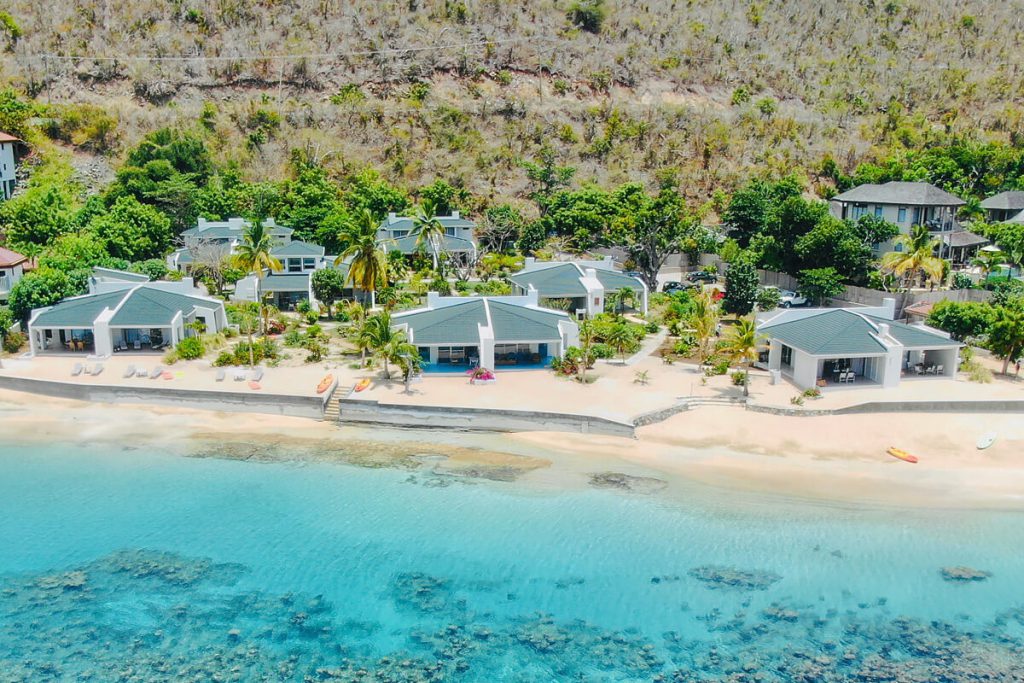 A little piece of heaven on Virgin Gorda.
Approximately 10 minutes' drive from Mango Bay is Leverick Bay which is home to many beautiful villas and also Blue Rush Watersports Centre. Also at Leverick Bay is BVI SNUBA – Snuba is fun and it is somewhere between snorkelling and diving. Everyone can join in with Snuba whether you are a complete beginner or an accomplished snorkeller.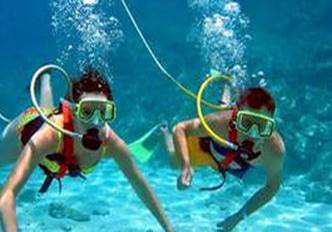 Next visit was to one of my yacht charter companies on Tortola. They have a wide selection of monohulls and catamarans and if you didn't know, the BVI is widely known as the sailing capital of the world. The sailing is honestly hard to beat. If you can't sail but want to experience life on the ocean waves, you can hire an experienced skipper. A good combination is to have a week ashore followed by a week afloat and the beauty of sailing in the BVI is that you are always in sight of land and always in reach of a beautiful anchorage.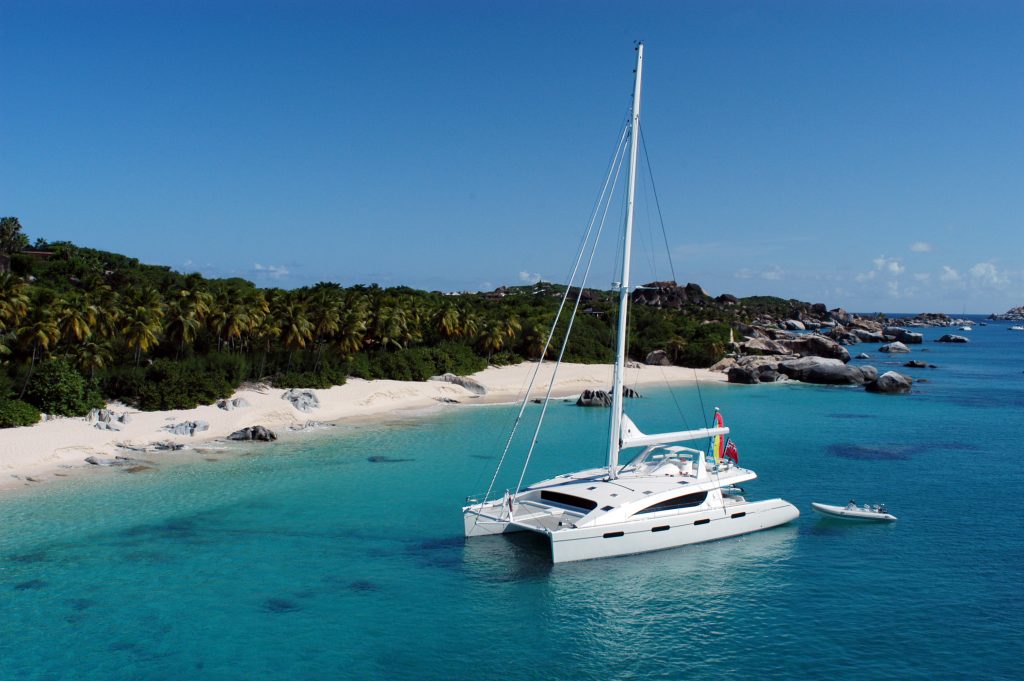 What more could you ask for?
Another great option for sailing is to rent a cabin aboard Cuan Law which is one of the world's largest trimarans and built by an English couple who resided in the BVI for many years. She has 10 cabins and you can either rent her by the cabin or as a wholeboat charter. She also carries dive equipment and has two dive masters on board, so if you are a certified diver, you are good to go. Cuan Law operates out of Road Town, Tortola in the beautiful BVI.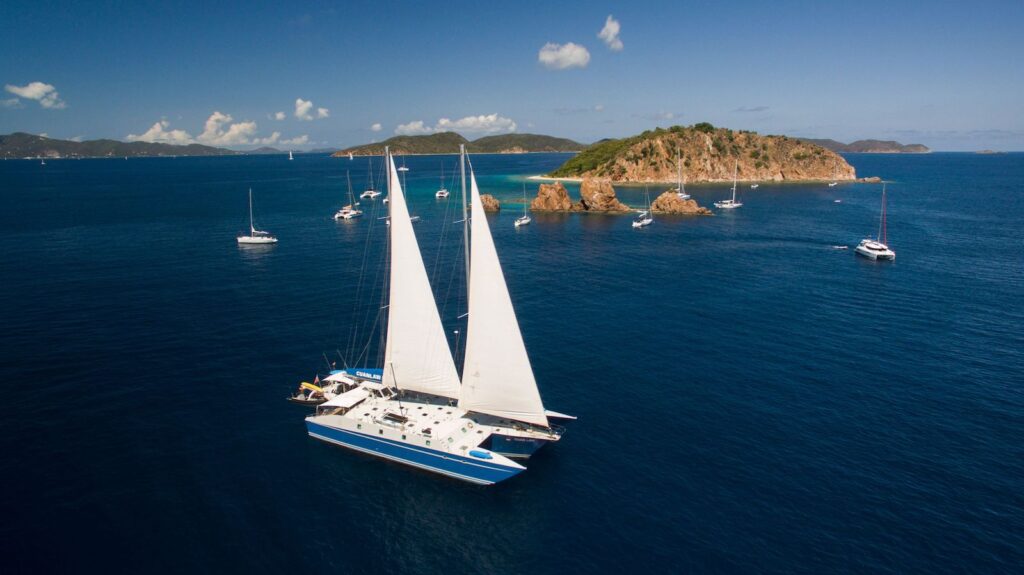 The British Virgin Islands is one country with lots of destinations rolled into one. The islands are all very different and have their own individual personalities. You can have an amazing island hopping holiday (if that is what you prefer) and not feel as if you are repeating anything. Or of course, you can stay on one island and visit the others for a day.
There are also plenty of things to do in the BVI, so you can be as active or as lazy and relaxed as you wish.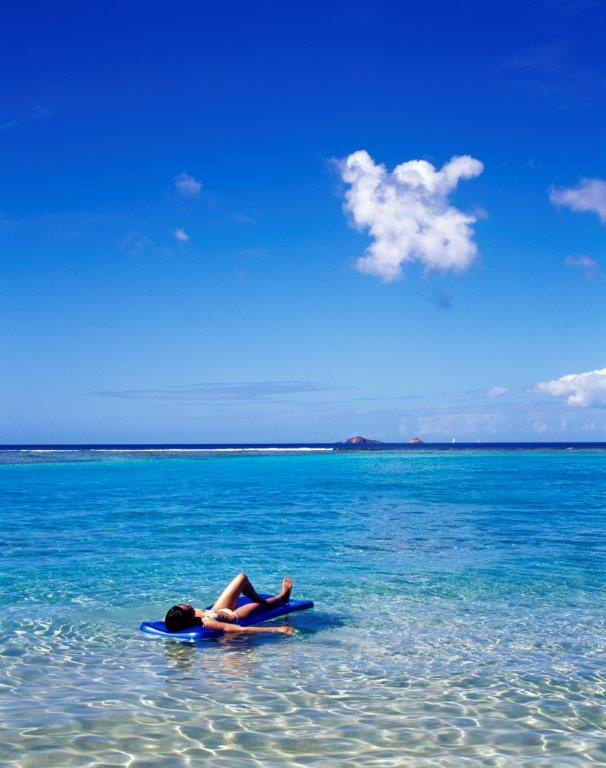 Make your next holiday to the BVI and call or email me to assist in arranging it. You will have a magical and memorable holiday.