When people talk about the British Virgin Islands or BVI, they generally mention Tortola and Virgin Gorda.  Few people have heard of Anegada.  Anegada is the most northern island in the BVI and although it is 5 hours under sail from Beef Island, it is only 12 minutes by air from Beef Island (Tortola) or about an hour by ferry.
Anegada (which translates to "drowned island") was formed from coral and limestone and is very flat.  The highest point on the island is 28 feet.  Anegada is the second largest island in the BVI but the most sparsely populated.  The last official poll gave the population as 285.
The beaches on Anegada are just stunning – I call it "my Robinson Crusoe island in the sun".  You can walk for miles along the white sand beaches and hardly see another soul.  Anegada has some fabulous places to stay – the Anegada Beach Club at Keel Point offers romantic Beachfront Palapa Retreats which are beautiful and have the most stunning views of the beach and ocean.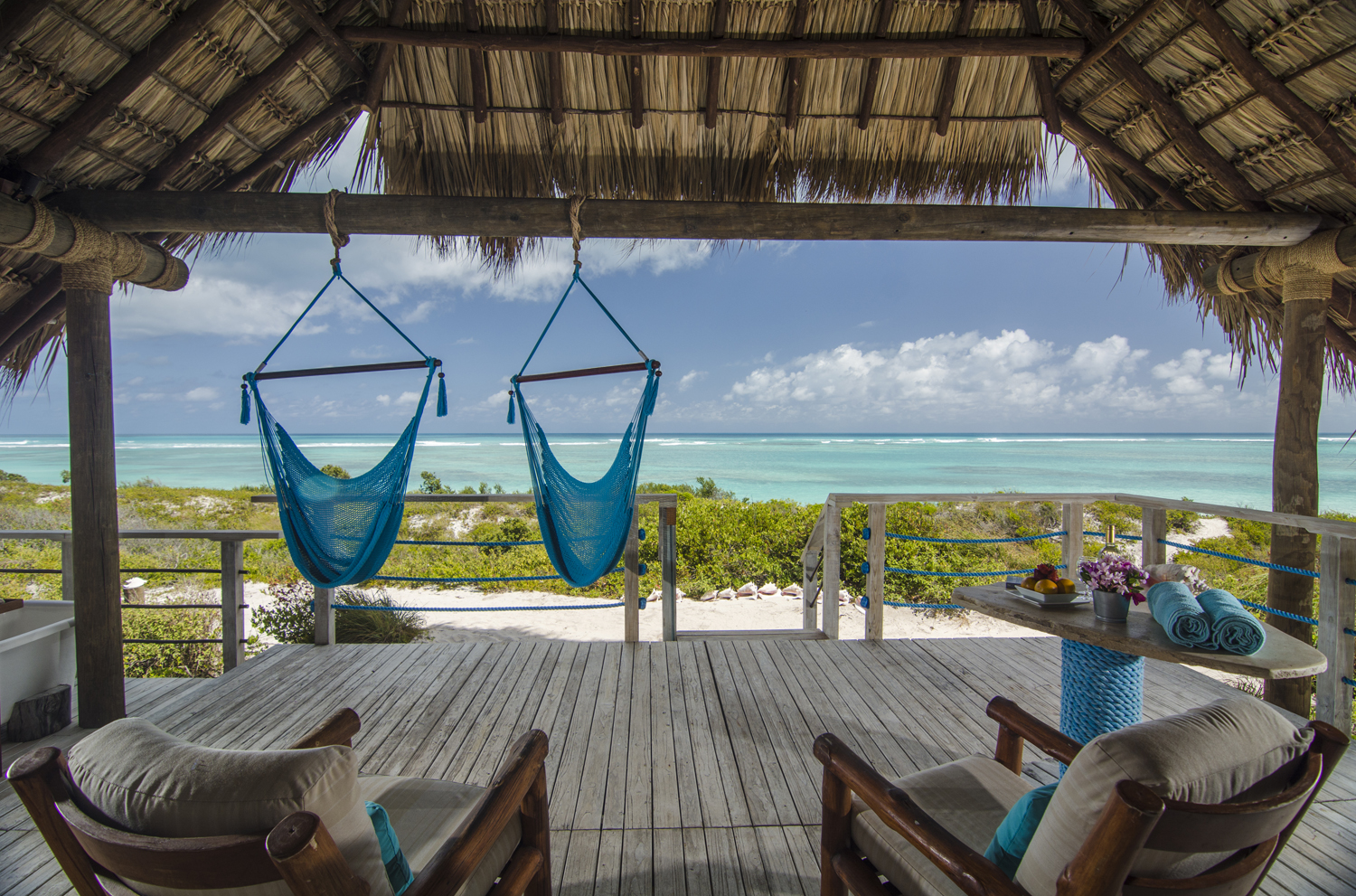 Anegada is famous for its delicious lobster which are freshly caught and on your dinner plate a few hours later.  The Anegada Reef Hotel which is located right next to the ferry dock, serves delicious lobster for dinner every evening straight off the barbecue.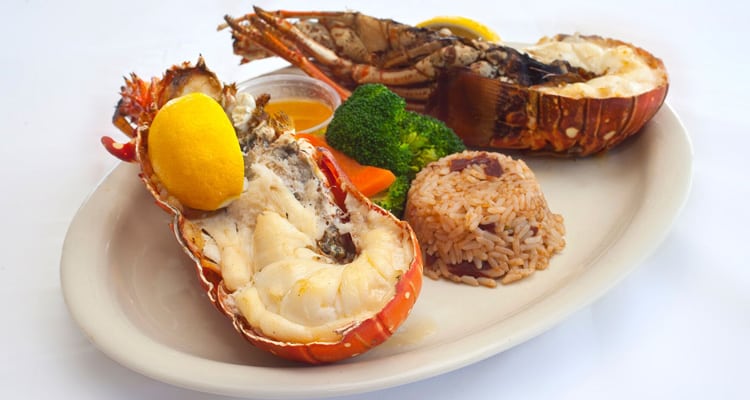 After dinner, guests and yachties tend to congregate around the beach bar and often someone will pick up a guitar and singing and dancing will commence and carry on into the early hours.  It's a fabulous atmosphere…..balmy evenings under a starlit sky.
If you prefer to self-cater or have a beachfront villa instead of an hotel, look no further than the Big Bamboo Cottages at Loblolly.  You can snorkel straight off the beach and the Big Bamboo Bar and Restaurant is on your doorstep.  They even have a great boutique and rent out snorkel equipment to their guests.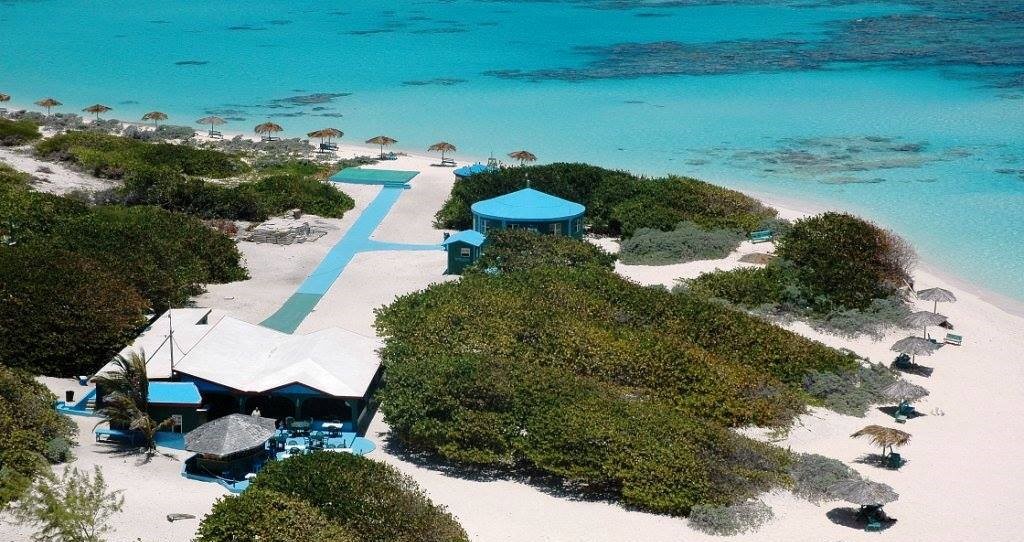 Four Diamonds Park Villas is a lovely collection of one and two bedroom villas with pool and only a short drive from the beautiful beaches, bars and restaurants on Anegada. It is also close to the Flamingo Observation Point and has a cooling swimming pool for guests to enjoy.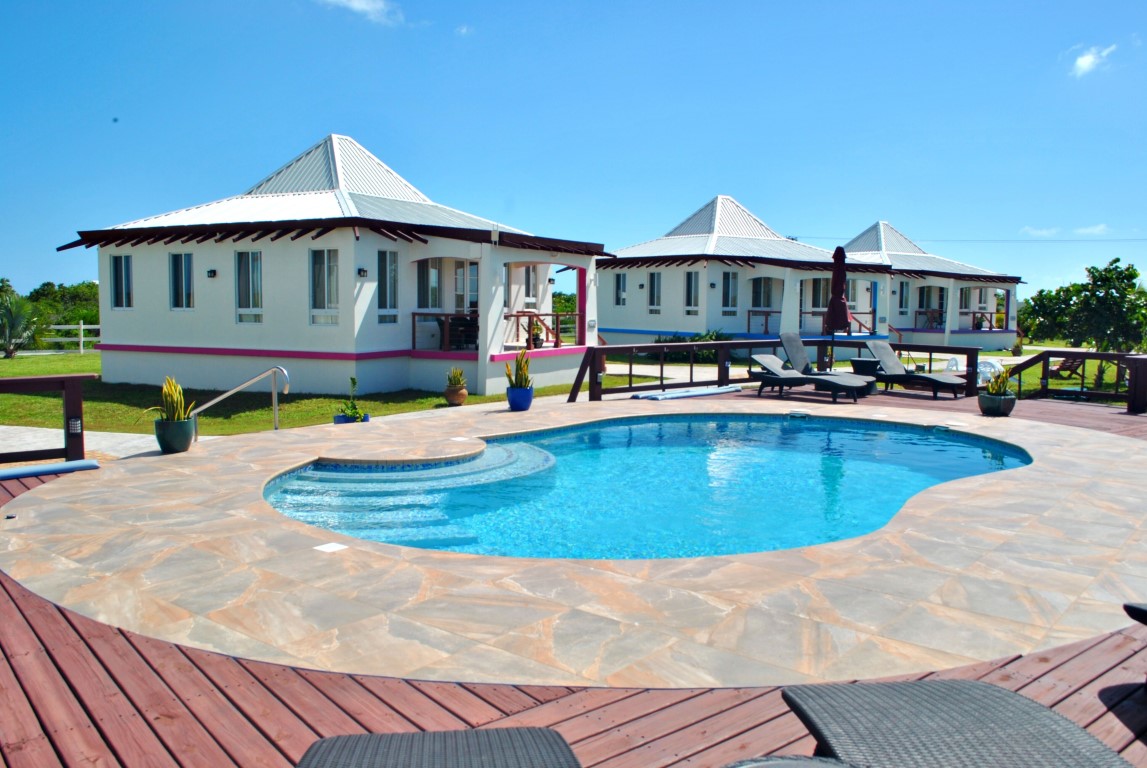 There is also lots to do on Anegada – it goes without saying that the snorkelling is excellent and the bone fishing is second to none.  Experienced guides will take you to all the best spots.  There are  locally owned boutiques and shops for visitors to purchase souvenirs to take home and a visit to Conch Mountain is a must.  This is a 12 foot high mountain of conch shells that the Anegada fishermen created rather than discard them into the sea.  The shade of pink is dazzling and beautiful.
You can also learn to kitesurf at the Tommy Gaunt kitesurfing school located at the Anegada Beach Club.  If you just want to be a spectator, that's fine too, just go along and enjoy some of the impromptu shows that Tommy and his team put on.  Sitting on the sand at the Anegada Beach Club with one of their delicious Bushwhackers watching the kite surfing is truly a wonderful way to spend the afternoon!
BVI Holidays would love to arrange your next holiday to amazing Anegada.  Call us for more details of how to do this.  It would be our pleasure to assist you.