Many people associate the BVI with Necker Island which as we all know, is owned by the entrepreneur Sir Richard Branson.  Of course this is correct, but the big mistake made, is that an awful lot of people also think that the BVI in general is only for the wealthy, the rich and the famous.  They could not be more wrong.  There are literally dozens of very affordable properties throughout the British Virgin Islands on various islands and I would like to share a few of them with you.
These are in no particular order but all quality accommodations at affordable prices.
Guavaberry Spring Bay is a lovely property on Virgin Gorda.  They have one, two and three bedroom cottages elevated on stilts set among gigantic boulders and only a few minutes drive from the famous Baths.  The stunning white sand beach at Spring Bay is a few minutes stroll through the beautiful, tropical gardens.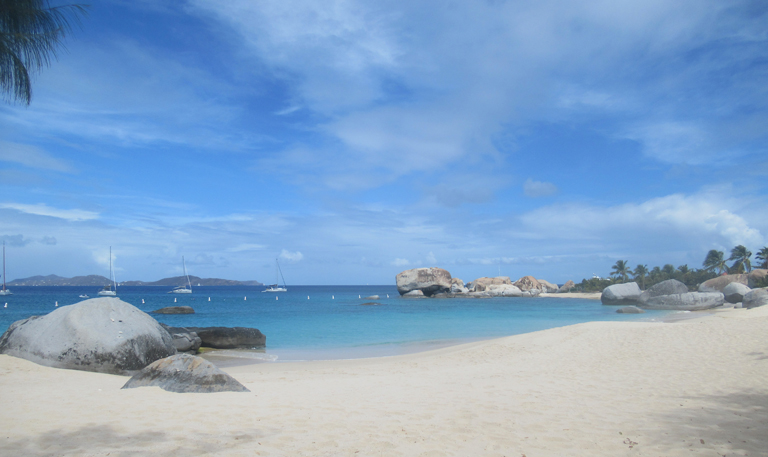 The cost for 7 nights at Guavaberry Spring Bay in a one bedroom apartment starts at £680.00 per person.
The Anegada Beach Club on stunning Anegada where Tommy Gaunt the world famous kitesurfer has a base.  The beach here is literally to die for and the snorkelling along the reef is superb.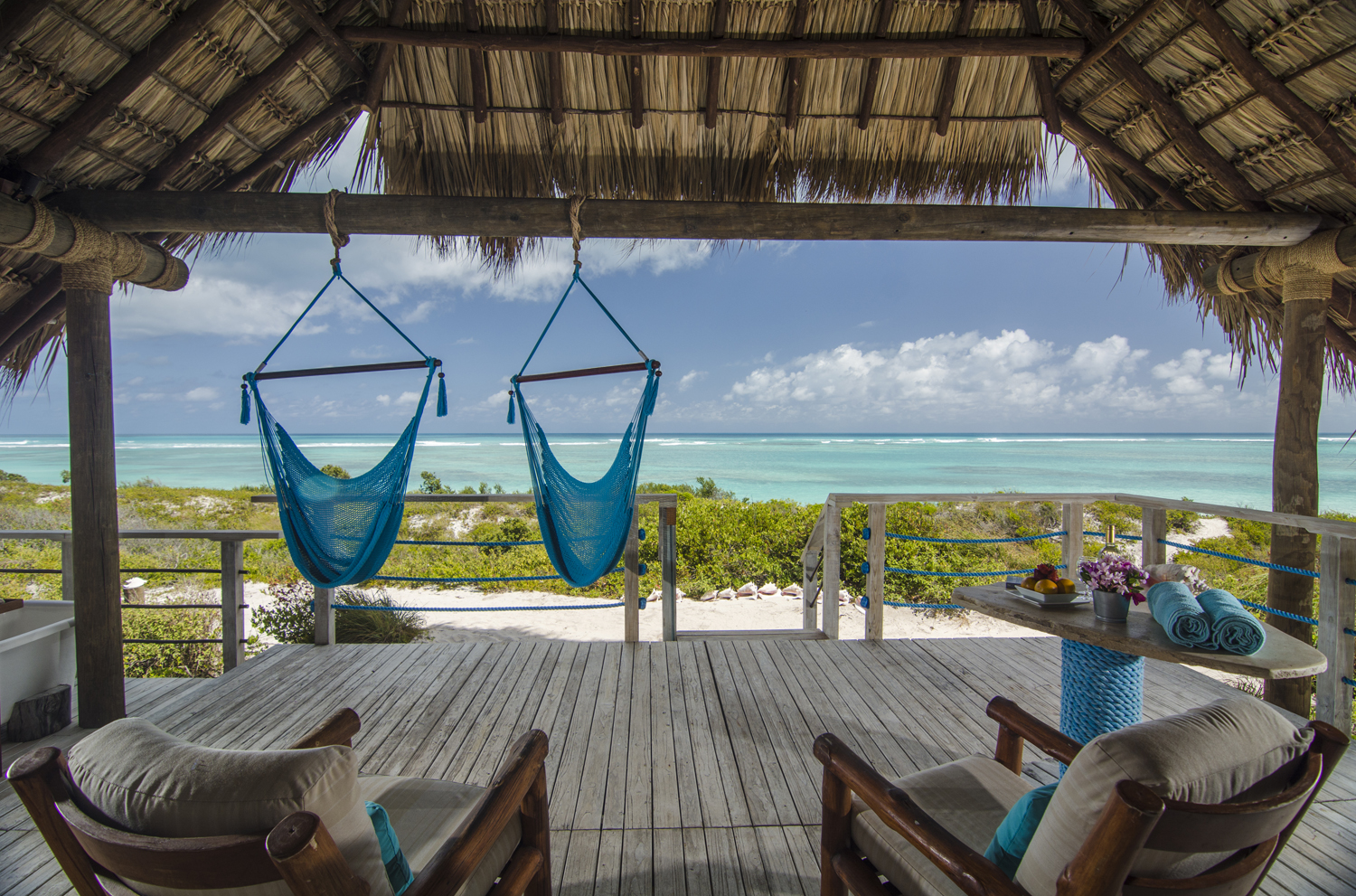 5 nights here will cost £555.00 per person based on a king size bedroom overlooking the pool and their "Toes in the Sand" restaurant where the lobster is the best you will ever taste.  The photo above is taken from one of Anegada Beach Club's romantic Palapa Retreat rooms.
Sundowner at Nail Bay on Virgin Gorda is a wonderfully romantic and completely private one bedroom villa just for two.  The views are stunning and there is a great snorkelling beach right on your doorstep.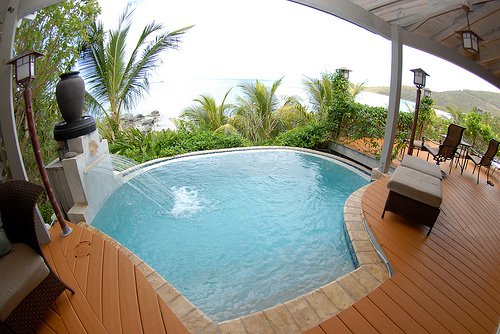 The cost for 7 nights at Sundowner starts at £1015.00 per person and with an address of 1 Paradise Lane, Virgin Gorda – what are you waiting for!
The Lighthouse Villas on Tortola is right next to the beautiful beach at Cane Garden Bay and offers self-catering apartments.  You can enjoy the many beach bars and restaurants and small boat sailing, plus lots of other activities.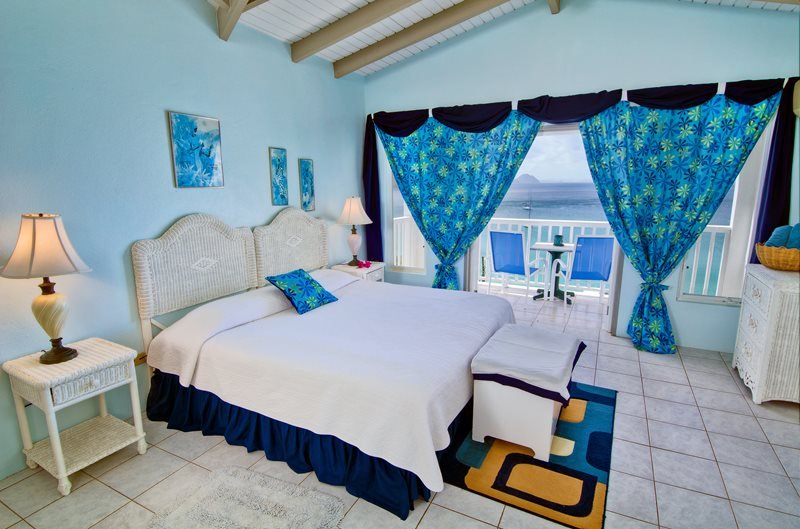 The lead in price for a studio apartment at the Lighthouse Villas is £340.00 per person for 7 nights or for a one bedroom suite (pictured above) – £530.00 per person for 7 nights.
The Sugar Mill Hotel on Tortola is a beautiful boutique hotel with only 23 rooms.  Located right next to the beach at Little Apple Bay, they offer a selection of rooms either on bed and breakfast or, alternatively, they have one of the best All Inclusive packages I have seen anywhere.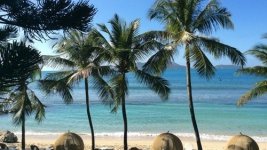 Above are the lovely private sun pods on Sugar Mill's beach.  The lead in room category at the Sugar Mill is a Deluxe and will cost £935.00 per person for 7 nights on bed and breakfast.
This is a little flavour of what you can have for your own personal budget in the beautiful BVI and there are many more other affordable properties too.  Remember, flights are additional.
Tempted??  Call or email BVI Holidays – YOU could be sitting here sipping a cocktail and marvelling at this stunning view of the beautiful British Virgin Islands…….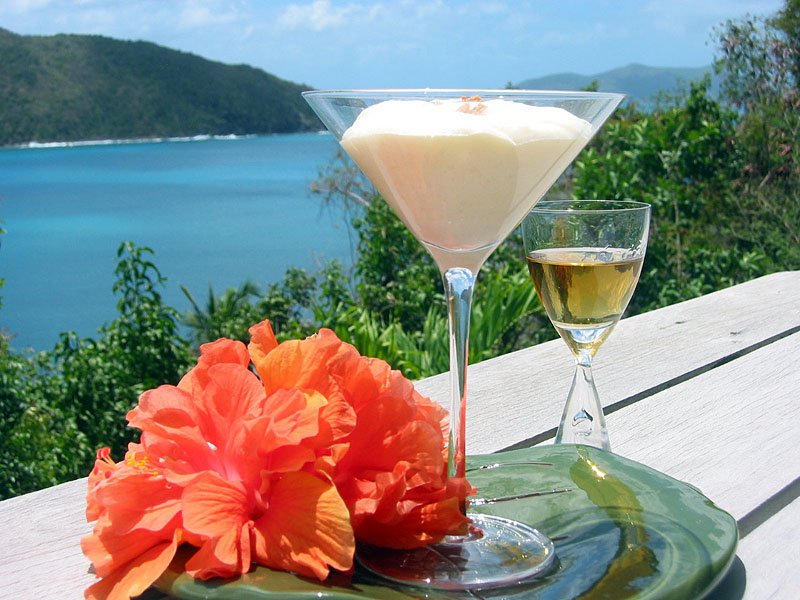 What's not to like……?