There many wonderful and exciting places to eat in the beautiful BVI.  You can have breakfast on the beach, lunch with a stunning view and dinner in a romantic setting under the stars.
I love tapas – just tasters of lots of different types of dishes.  My favourite tapas restaurant in the BVI is Coco Maya on Virgin Gorda – the food is delicious and the location is right on the beach.  In the evening you can enjoy an after dinner cocktail on the beach next to the fire pit – so romantic, or after lunch, go for a dip in the warm ocean.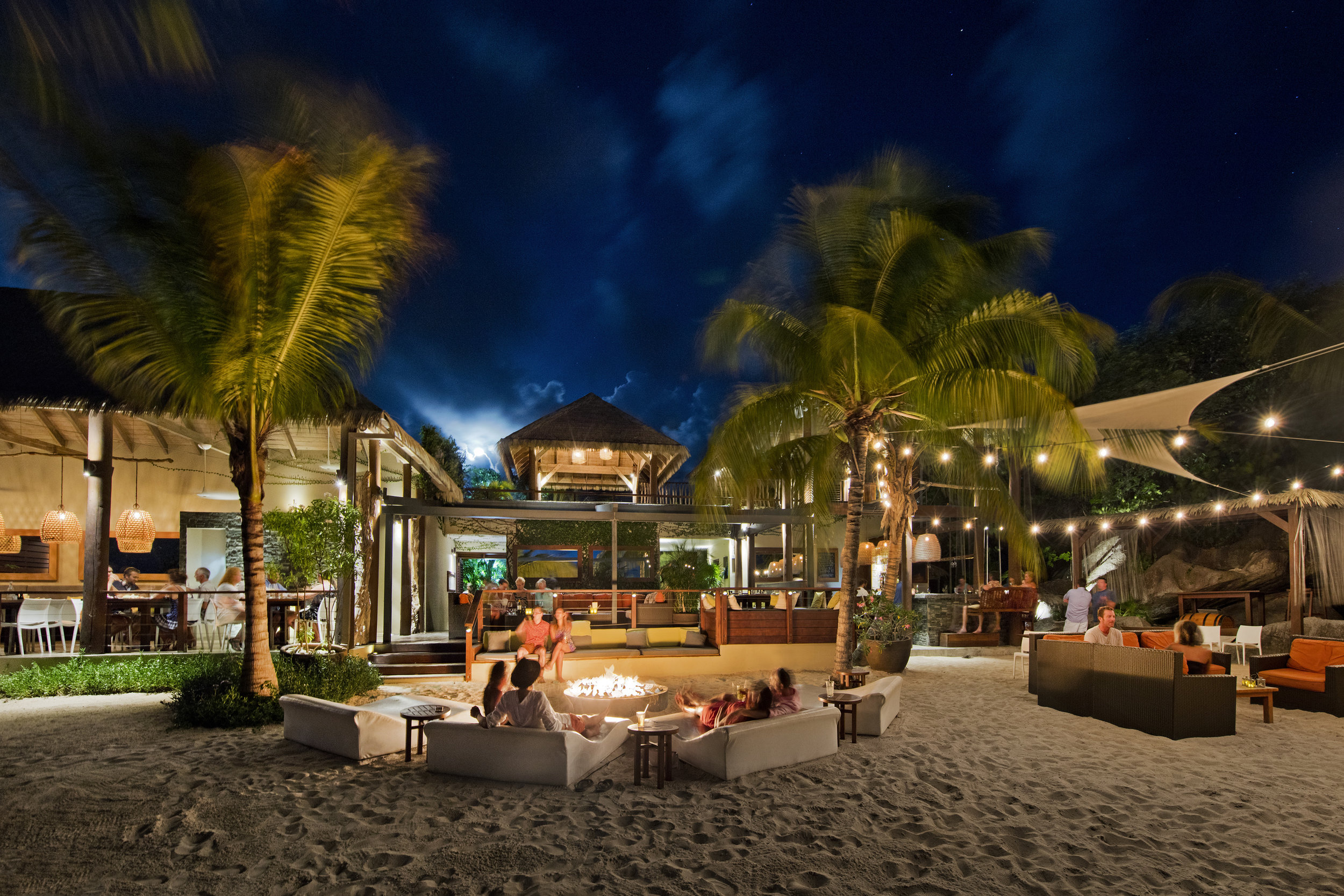 Another great lunch spot is the Anegada Beach Club on Anegada where the fishermen deliver the catch of the day right from the sea to your table – well….almost….it does go via the kitchen!
Their famous "BLLT" – bacon, lettuce, lobster, tomato is grilled Anegada lobster layered with hickory smoked bacon, sliced tomato, lettuce & chipotle mayo served on an artisan bun with fries and homemade coleslaw.  Fresh local lobster, conch and trigger fish are always on the menu. Other suggestions for lunch are burgers, gourmet pizzas, coconut cracked conch and many more delicious dishes washed down with a delicious Strawberry Daquiri or a Bushwhacker.
Tortola has many amazing lunch spots with views to die for.  Tramonti restaurant on the beach is just one of them and part of the Sugar Mill Hotel – if you're coming for a business lunch though….beware…it's so easy to forget the time and even the local people who live there and drive past on a daily basis, still marvel at the stunning view and come to enjoy the delicious food.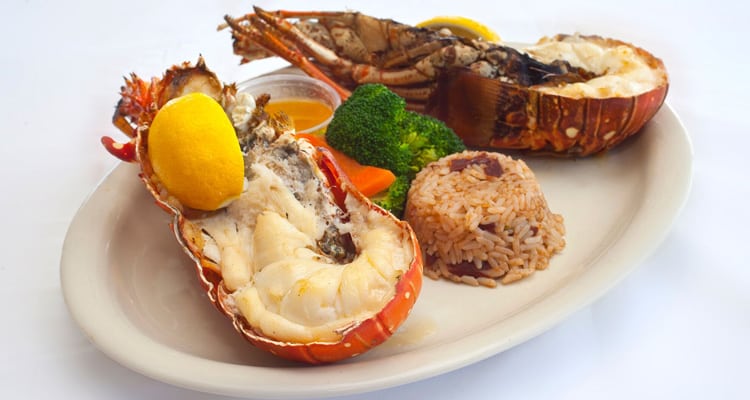 Another amazing spot on Tortola is Bananakeet Restaurant.  I just can't begin to describe the views and do it justice.  Truly spectacular is all I can say.  Bananakeet sits above Apple Bay on Tortola – the food is amazing, the staff wonderful and they offer a Sunday lunch with a difference!  A jazz band entertains the diners and if you can stick around for sunset cocktails well…..the views are to die for.
Peg Legs on the Beach at Nanny Cay just outside Road Town, the capital of the British Virgin Islands.  The atmosphere is fabulous, the food is pizza, burgers, chicken, salad etc.. Order lunch, have a dip, take a sip and enjoy a tasty lunch on the beach.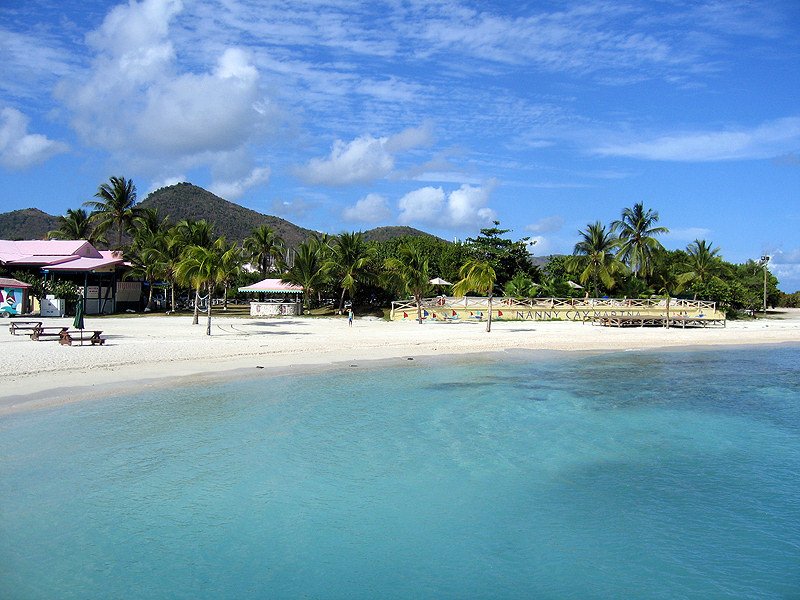 The British Virgin Islands has some of the best cuisine you will taste anywhere, with talented and inventive chefs creating tempting and tantalising dishes, you cannot go wrong.  Call BVI Holidays to arrange your culinary experience in the beautiful BVI.