The British Virgin Islands, or BVI for short, are located in the northern Caribbean, 60 miles east of Puerto Rico. The BVI is a British Overseas Territory and has its own democratically elected government with Queen Elizabeth II as its head of state.
The BVI consists of approximately 60 islands with Tortola, Virgin Gorda, Anegada and Jost van Dyke being the main islands.  Tortola is home to Road Town, the capital of the BVI and the main banking hub for the islands.  Tortola however, has many beautiful white sand beaches and plenty of hotels, villas and apartments to choose from.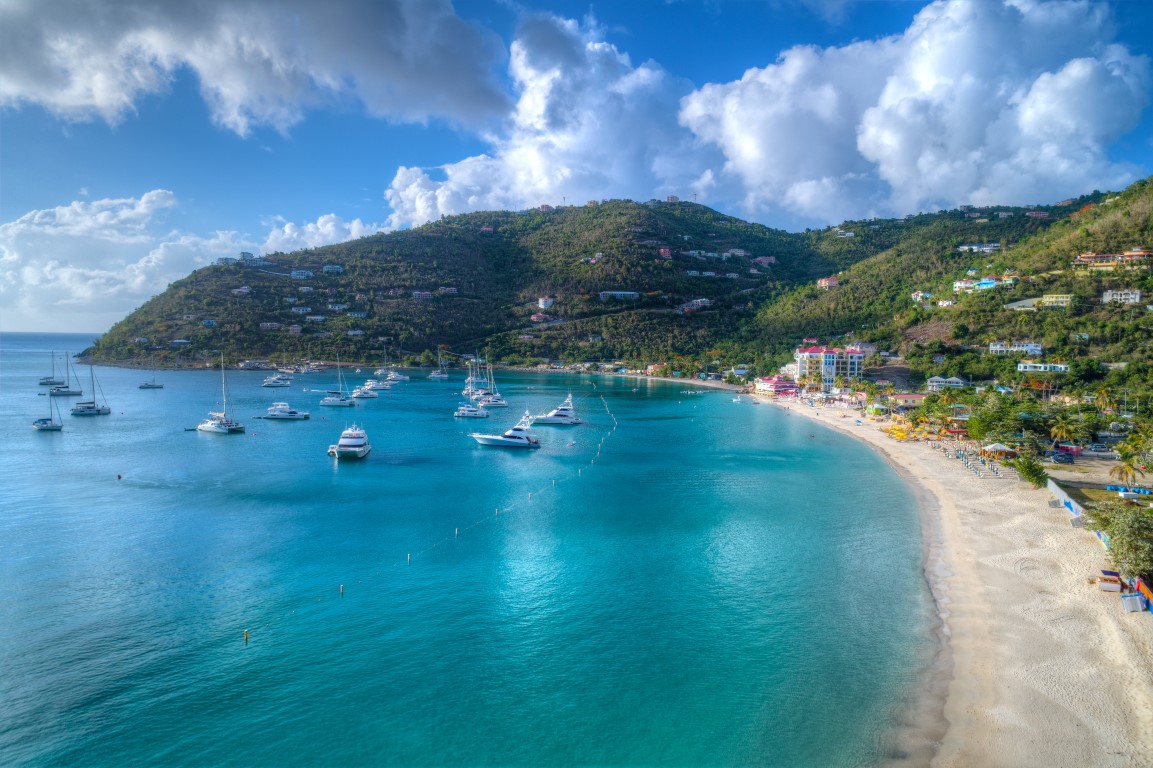 Virgin Gorda is only half an hour by ferry from Tortola but "sleepier" and smaller.  Virgin Gorda is home to 5 star hotels and luxury villas set on stunning beaches.
Anegada is the most northern island in the BVI and 45 minutes from Tortola by ferry or a quick 12 minute flight with VI Airlink or Island Birds.  Anegada is the original Robinson Crusoe island where you can wander barefoot all day and night if you wish.  Although Anegada is the second largest island in the BVI, it's sparsely populated and you can stroll along the stunning beaches for miles and hardly see anyone else.
Anegada is home to two hotels – the Anegada Reef Hotel and the Anegada Beach Club and a few villas and apartments.  There are also lots of great bars and restaurants to choose from on Anegada.
How do you get to the BVI from the UK?  The best route is from Gatwick to Antigua with British Airways or Virgin Atlantic, then onwards with inter-Caribbean Airways to Tortola.  Flights are almost daily with the flight to Antigua  only 8 hours and the onward flight 1 hour.  You will soon be on your balcony sipping a cocktail and enjoying the sunset over the beautiful British Virgin Islands.