The news last week that the British Virgin Islands will be reopening to visitors on the 1st of December was music to my ears and for a lot of other people as well.
The BVI Government reacted very quickly to the news that the Coronavirus was rapidly becoming a pandemic and banned all cruise ships and sailing regattas in February of this year from entering the territory and followed this in March by closing the borders to everyone.  This resulted in a lot of BV Islanders being stranded abroad but the Government had to take drastic action to protect their islands and the community.
They will be one of the last Caribbean destinations to reopen and this is because they are not taking any chances with your safety or that of their residents.  Of course businesses have suffered as they have here in the UK and around the world.  Everyone is excitedly preparing for the reopening and bookings are flooding in which is great news.  Some people are still nervous about flying anywhere but we have to make the effort, bite the bullet and board that big silver bird once again to far flung destinations.  We all need a holiday and even more so now as some of us didn't manage to get away at all this year.
Think about booking your holiday to the BVI for 2021 or even 2022 and at least have something in your diary to look forward to.  Many of the hotels in the BVI are holding their current rates for 2021 and some for 2022.
Guana Island is special and like no other place on earth….just look at that view…..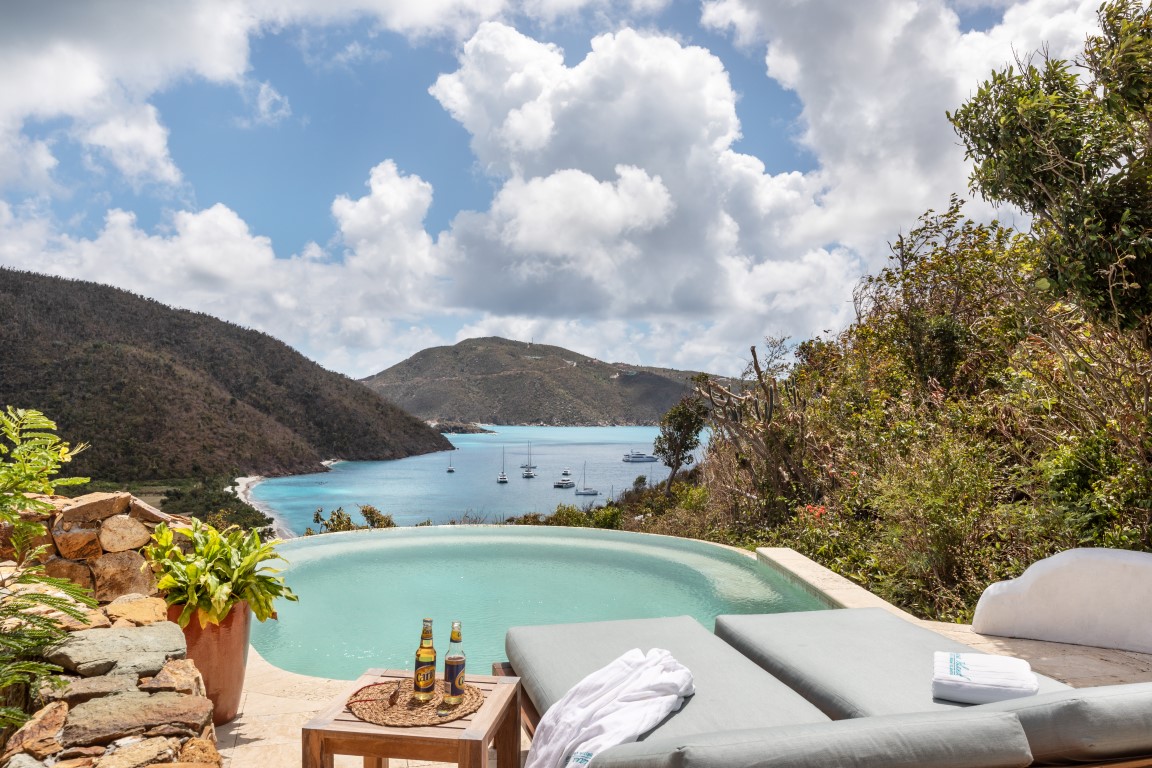 All meals and wine with lunch and dinner are included at Guana and lots of other extras too.  Prices start at £2345.00 per person for 7 nights.  It's excellent value for money.
The best way to see the BVI is from the water and BVI Holidays offers monohulls, catamarans, by-the-cabin charters and crewed yachts. You can also combine time afloat with time ashore.  Everything in the BVI is so flexible and you are not stuck to "turnaround" days as you are in so many other places.  If you want to arrive on a Wednesday and stay for 5 nights, that's fine.
You may want to spend a few nights on beautiful Anegada and have a nice villa just for two.  You can do this at Big Bamboo Cottages which are on a beach to die for and right next to a fabulous beach restaurant and bar.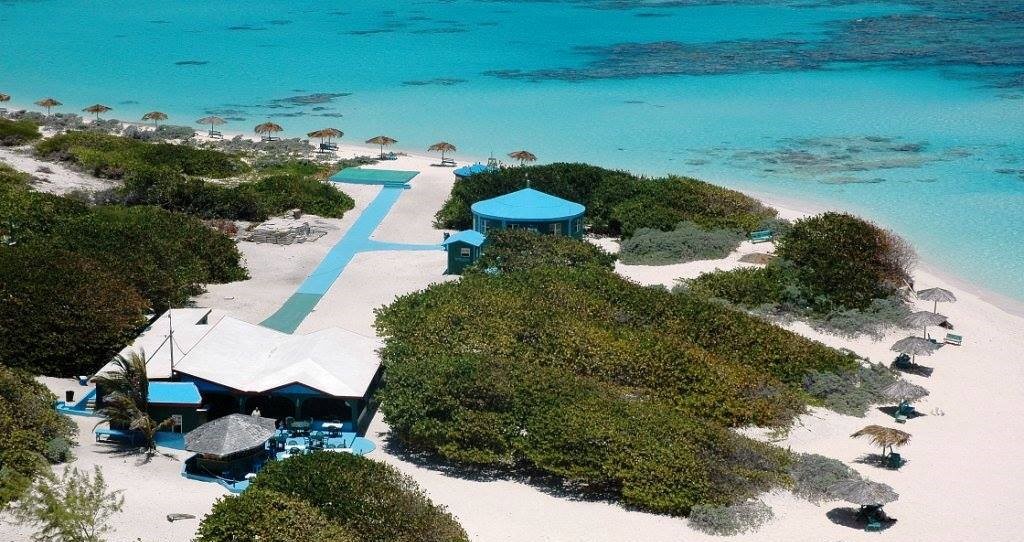 It really doesn't get much better than this.  5 nights here will cost £680.00 per person.
There are lots of activities to keep you occupied throughout the British Virgin Islands.  If you're not one for just lying on the beach, you will be spoilt for choice.
You could so easily plan to be here in 2021 – call BVI Holidays – we would love to assist.