There is still a large number of the population who are unaware of where the British Virgin Islands are located and what BVI actually stands for.  Well of course – BVI stands for British Virgin Islands which is a British overseas terrirtory.
The BVI is located 60 miles east of Puerto Rico in the northern Caribbean and comprises around 60 islands and cays, most of which are uninhabited.  There are approximately 15 islands with accommodation, some are private but most of these offer wonderful hotels, villas and apartments to visitors.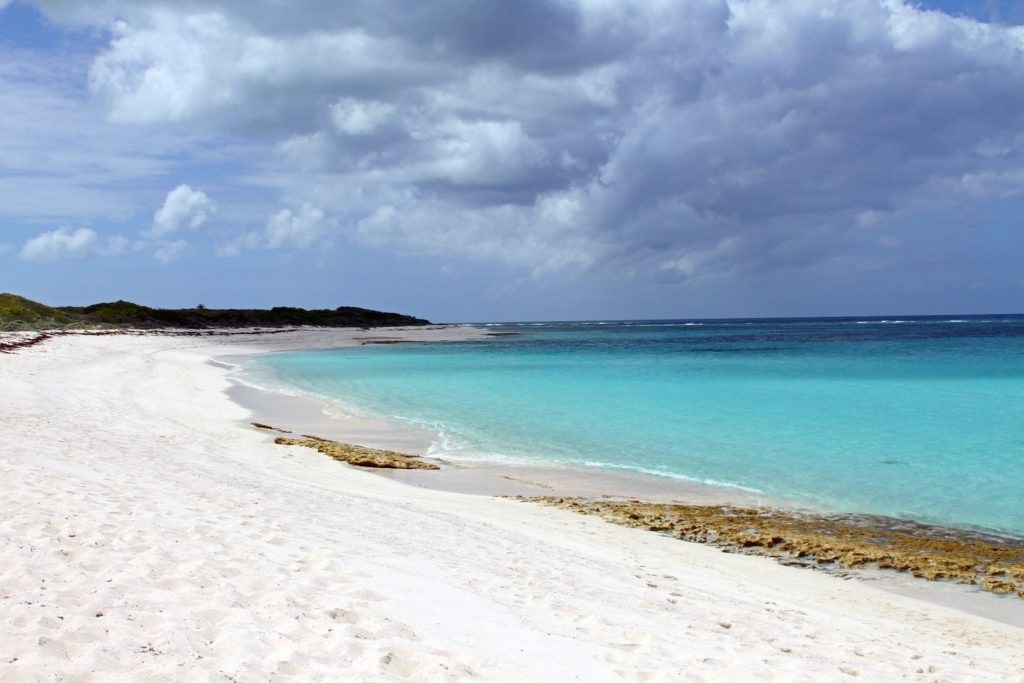 Tortola is the main island in the BVI offering a good choice of accommodation – Sebastian's on the Beach is a great boutique hotel in a fabulous location and between November and March, you can surf right off the beach at Sebastian's.  Another great option on Tortola and only a few minutes' stroll from beautiful Smuggler's Cove beach is Ariana Villa.  This luxurious villa with pool has four bedrooms and is ideal for a family with teens or a group of friends.
Virgin Gorda is only half an hour on the ferry from Tortola and the ferries are frequent.  The beaches are stunning and the accommodation is varied and wide ranging in cost from small and inexpensive to 5 star luxury at Rosewood Little Dix Bay.  This world class hotel offers butler service, gourmet restaurants and beautiful rooms.  The villas on Virgin Gorda are spectacular and range in cost from Guavaberry Spring Bay which starts at £680.00 per person for 7 nights to the totally incredible Baraka Point and Oil Nut Bay.
Anegada is the most northern of the British Virgin Islands and sparsely populated with almost deserted beaches which stretch for miles.  Enjoy freshly caught lobster cooked on the barbecue at the Anegads Reef Hotel or wander over to the deserted beach close to Four Diamonds Park Villas.  On Anegada you will live in t-shirts, shorts and no shoes – well…perhaps flip flops occasionally.

Guana Island is another great choice and you can spend as little as one night but of course, I would recommend that you stay for much longer.  This is truly heaven on earth – secluded, serene and tranquil – this is Guana Island.  All your food is included and wine with lunch and dinner.  Guana has loads of marked out hiking and walking trails for their guests to enjoy the flora and fauna that is so abundant on Guana Island.  You will not want to leave.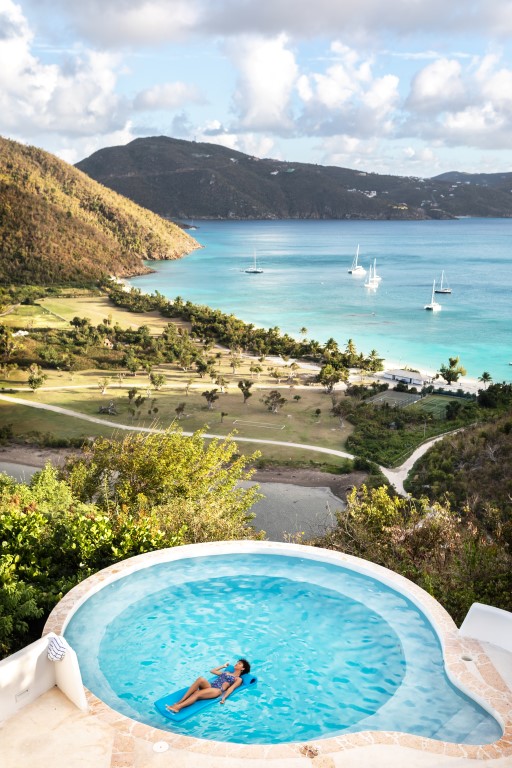 This is only a small example of the types of properties that are available to book in the beautiful British Virgin Islands and….I haven't even mentioned the sailing.  The BVI is the sailing capital of the world and sailors return to this multiple island paradise again and again, simply because the islands are close together, they can enjoy spectacular scenery and you are always in sight of land, so…very easy navigation.  It's a great place to learn to sail too!
Come – visit the beautiful BVI – in my opinion….the most wonderful place on our planet.