It could only be Richard Branson who dreamed up an amazing and innovative way such as this to raise money for charity.  Golf on Necker Island in the beautiful British Virgin Islands.
This is not the usual 18 holes around your local.  Richard has created a special Necker Nine that includes challenges such as landing a ball on a trampoline green, hitting skeet out of the air, landing a ball on a floating green in the swimming pool, and even golf pong – whatever that means!
in a unique pro-am golf tournament that begins at Saint Simons Island's world-class Sea Island Golf Club and continues on Necker Island. The likes of the "Shark" Greg Norman, Michael Campbell, Chevy Chase, Tommy Fleetwood and the Bryan Brothers will all play alongside Richard Branson.
It isn't all about the golf though; I'm sure they will find time for some sailboat races, island hikes, zip-lining from the Great House on Necker, meeting the animals, including the fascinating Meerkats and a fair few parties too.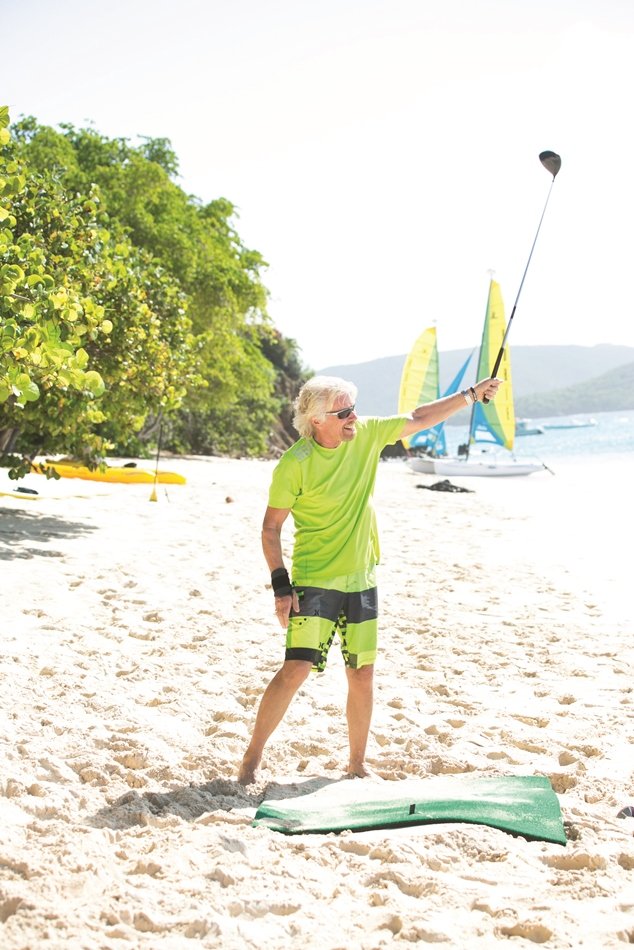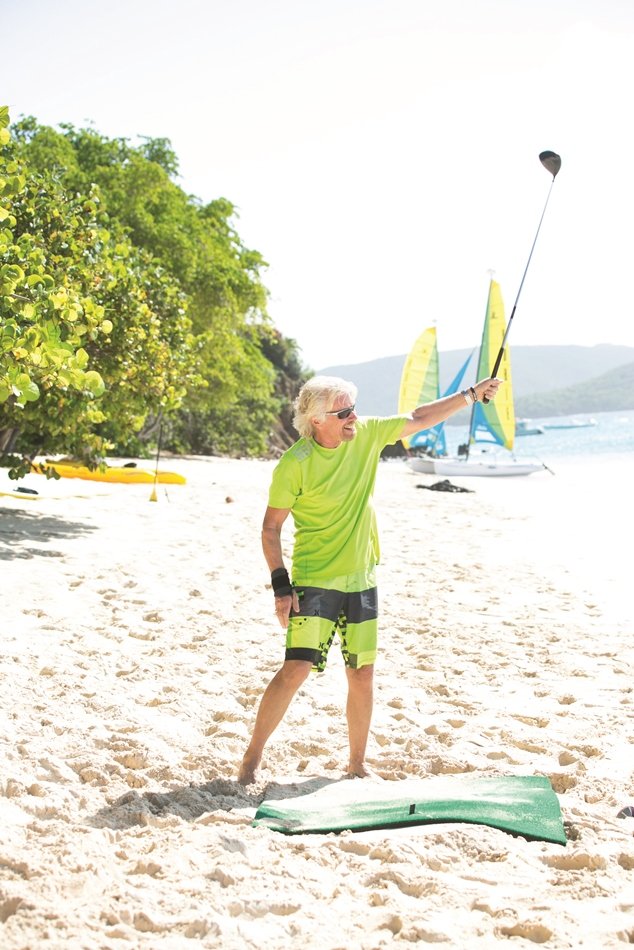 Alth0ugh Necker Island in the BVI is Sir Richard Branson's home, he is willing to share and you can book this idyllic private island for you and your friends or family.
To do this call BVI Holidays.