The British Virgin Islands is one of the top locations in the world for diving. To be honest, it's hard to beat. Diving in the BVI offers excellent visibility, shallows, reef diving and wreck diving and stunningly beautiful dive sites for divers of all skill levels.

All you have to do is turn up and enjoy. Your dive equipment will be brought to you in pristeen condition and when you have completed your diving for the day, the equipment will be taken from you and meticulously cleaned – you do not have to do a thing.
If you can't dive but would like to learn, the dive companies in BVI offer beginners courses with first class instructors.
The wreck of the RMS Rhone is a famous dive site in the BVI and due to the fact that the ship, which sank in a hurricane off of Salt Island in 1867, split into two, it is conducted as 2 x 2 tank dives and classed as an advanced dive.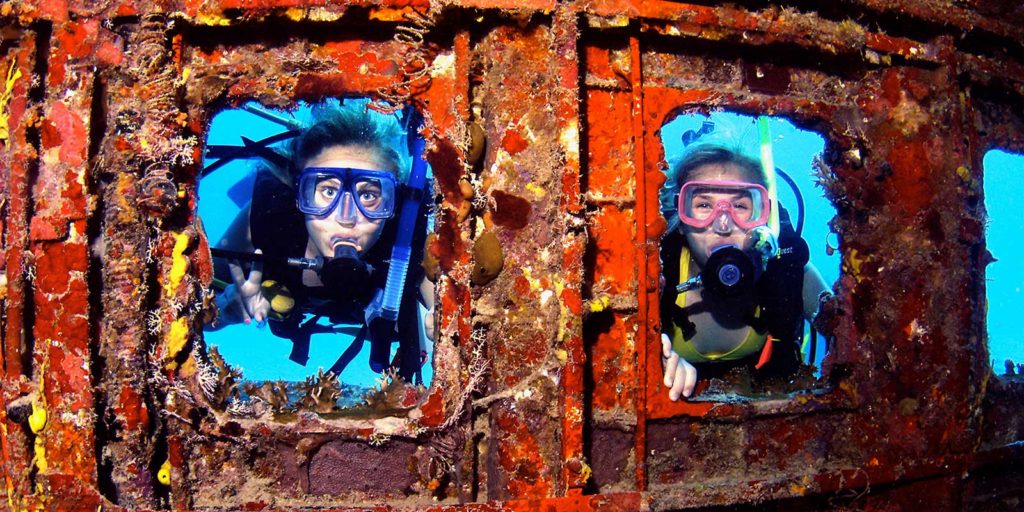 Alice in Wonderland is another excellent dive site located just off Ginger Island – a good dive for beginners and intermediate divers. Expect to witness a wide array of marine species, including reef sharks, eagle rays, southern stingrays, barracuda, huge lobster, Hawksbill turtles, blacktail combers, groupers, African pompano, crevalle jacks, amberjacks, parrotfish, squirrelfish, angelfish, snappers, spade fish and puggerfish, some resting in the colourful coral gardens. A real wonderland beneath the waves.
Blue Water Divers is located at Nanny Cay on Tortola and Dive BVI has locations on Virgin Gorda, Saba Rock and Scrub Island. These are only 2 of several excellent dive companies in the British Virgin Islands. The BVI is the sailing capital of the world and arguably, the diving capital of the world.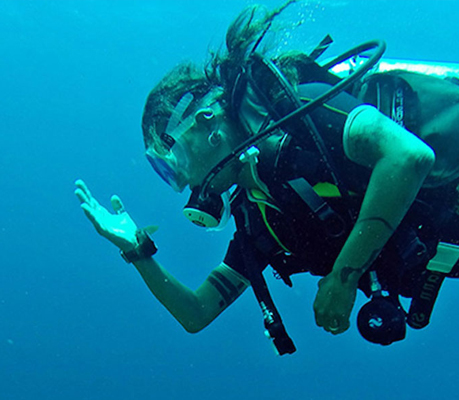 BVI Holidays will be delighted to arrange your next dive holiday in the British Virgin Islands. Contact us today!