So many couples have been forced to cancel or postpone their wonderful wedding plans due to the Coronavirus.  If you have been affected by this and have been unable to rebook the place of your choice because so many other couples are doing exactly the same thing, why not change tack completely and consider getting married in the beautiful BVI?  Make your plans for later this year or  next year.
It's very easy to do and the procedure is simple…apply for the licence on the first working day after you arrive in BVI – it only takes 3 days to process. You can be married by a local reverend or the Registrar. You will need two witnesses – if necessary the staff wherever you are staying will be pleased to oblige. The cost for the licence is $220.00 and the cost for the Registrar to marry you in the British Virgin Islands is $220.00. If the Registrar has to travel by ferry to an island other than Tortola, the cost of the ferry will be added.  From Tortola to Virgin Gorda it is $40.00 return and to Anegada $55.00 return.  All of these costs are subject to change.  If you wish to marry in Church, the regulations and criteria are different so please contact BVI Holidays for further information on this.  You can access all the information you need from our Weddings page.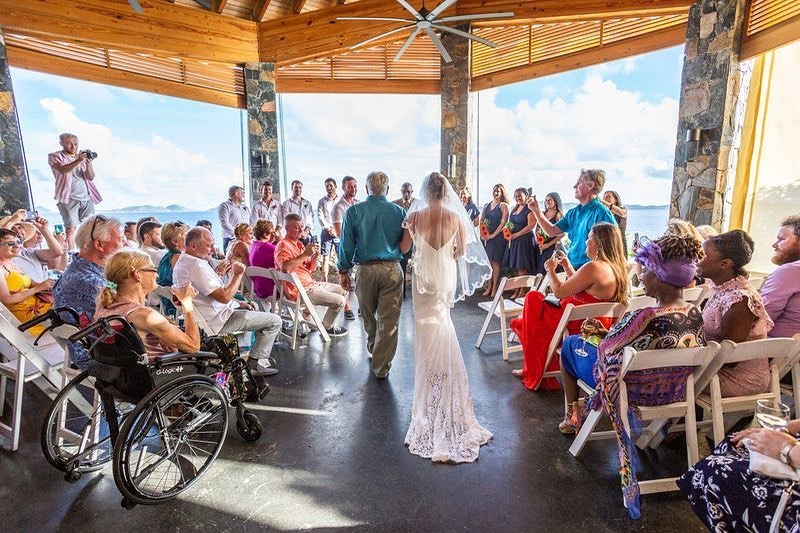 You could not get married in a more romantic or idyllic setting and you can invite all of your friends and family or….have a simple wedding just for you two.
Getting married in the BVI is not like marrying on one of the larger Caribbean islands – yours would be the only wedding that day and you would be looked after and made to feel very special, not part of a production line.
There are many magical places to get married in the BVI one being the Sugar Mill hotel on Tortola which is a boutique hotel in a stunning location.  Another is Rosewood Little Dix Bay on Virgin Gorda set on one of the best beaches you will ever see or for something a little different, you may like to get married on a yacht – the possibilities are endless.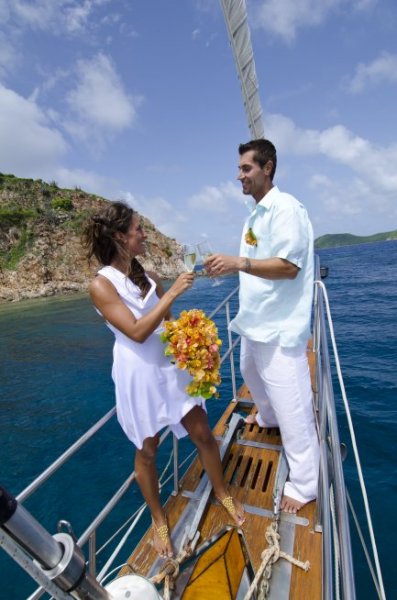 Choose the beautiful British Virgin Islands for your special wedding day and make those fabulous memories.  British Virgin Islands Holidays look forward to your call and to helping you plan the most wonderful day of your entire life and the wedding of your dreams.