All we seem to be hearing in the news at the moment is how airlines are cancelling flights, and airports are putting caps on how many people they are going to allow through their doors.
It has been a bit of a nightmare here too with one airline in particular cancelling and rescheduling flights so a few of my clients are being forced to either cut their holidays short or extend their stays…..mind you, I could think of much worse places to have to extend your stay than in the beautiful BVI!  Pretty much everyone has opted to extend their stay. Tortola, Virgin Gorda, Anegada or another few nights sailing. Lovely.
I've been hearing horror stories about people trying to get through to speak to someone at an airline and being kept on hold for well over an hour. Sometimes they get cut off and have to start again. I think I would lose the will to live!

What happened to excellent customer service?  Well….rest assured it still exists at BVI Holidays.  If you book your holiday with BVI Holidays you will receive attentive and excellent service – that's what we strive to deliver day in, day out.  If you call, we will answer more or less straight away and if we are on the phone dealing with another client and you have to leave a message, we WILL call you back. 
If BVI Holidays books your flights and the airline cancels or reschedules, we will deal with it for you – we will be the ones on the phone sorting  it out while you, get on with your busy (or relaxing) day.  Our aim is to provide you with your dream holiday and yes, obstacles sometimes occur but these are not usually insurmountable and will be handled by BVI Holidays on your behalf. It won't be long before you are lazing on the beach on Tortola or maybe Virgin Gorda and delighted to have another night or two tacked on to your holiday.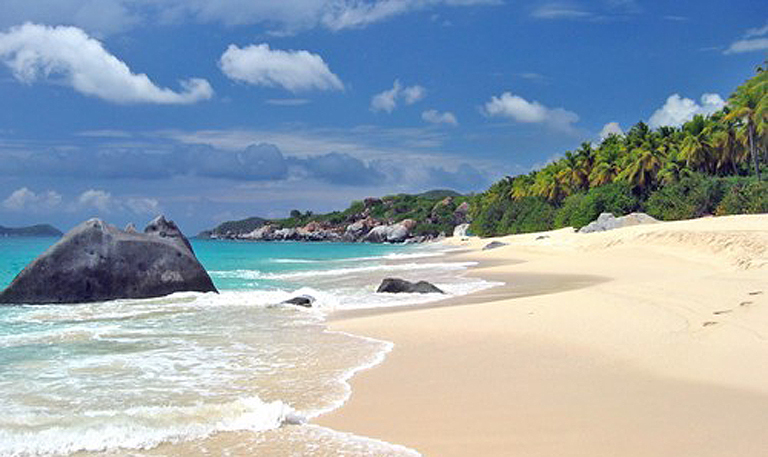 I have also arranged many weddings in the BVI and unlike a lot of other destinations, you do not feel like you are on a production line.  Your wedding is special and will be the only one that day….maybe even that week!  Personal service and undivided attention will be devoted to you and we will deliver the wedding of your dreams. The couple below chose to be married on idyllic Guana Island.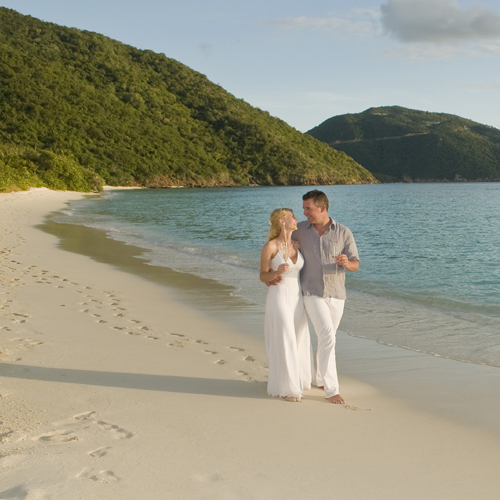 Book with BVI Holidays with confidence – you are in good hands.  We have been operating for just over 30 years and have an excellent relationship with all of our hoteliers and property owners/managers.  We all have the same thing in common – to look after our mutual clients and ensure that they have the best holiday.  You can view some of the lovely comments that past clients have made here.
If you would like to chat about a future holiday in the beautiful BVI, please do call – we know the islands and properties intimately and will be happy to make suitable suggestions for you, whether it be an hotel, villa or yacht, BVI Holidays can assist.