I have recently returned from what is probably my 46th trip to the British Virgin Islands.  The beauty of the islands never fails to amaze me.  Even after all this time, I catch my breath when I sit on the terrace at the Sugar Mill hotel on Tortola and have breakfast whilst gazing at Jost van Dyke and Sandy Spit, or dinner on the terrace at Biras Creek on Virgin Gorda watching the moonlight dancing on the water.  Lunch on the beach at Peter Island is special too, especially on a Sunday when the steel band are playing.  It's amazing that I actually manage to do any work!
I just wanted to share something special with you.  When I stayed at the Bitter End Yacht Club on Virgin Gorda, I had the privilege of meeting two very special little people….they are very young, but one of them was happy to pose for the camera.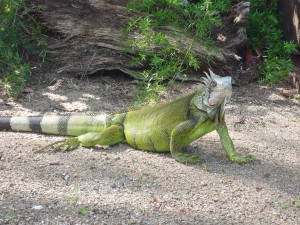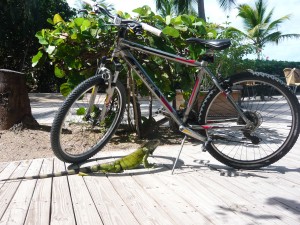 This lovely little fellow came out to say "hello" before deciding it was time for lunch and his "transport" awaited!  Next time we meet, he will be much bigger – I hope he remembers me!
The British Virgin Islands is one of the most special destinations on the planet.  If you would like to experience these beautiful islands, call BVI Holidays today and I will be delighted to chat to you and assist you with arranging YOUR special holiday.