Sailing, and in particular sailing in the British Virgin Islands, is one of life's greatest pleasures. You're out there in nature – the sea, sun, wind and water are the ingredients that make for memorable sailing experiences. You become the master of your own destiny in a life of freedom and multiple choices. The wind calls the tune and at the end of the day you are moored in a quiet cove sipping a cool happy-hour cocktail.  I have been in a local beach bar many times and heard a visitor look seaward at a sleek sailing vessel and say, "Oh, I wish we could do that." Well you can… and you should.
The British Virgin Islands is famously named "The Sailing Capital of the World" and this is no idle brag. With hundreds of beautiful and diverse anchorages all within easy reach, the archipelago is a sailor's paradise. Pioneers like Charlie Carey of the Moorings and Bill Hurst of BVI Bareboats (now BVI Yacht Charters) saw this and began successful charter yacht operations back in the late 60s. Not far behind these visionaries were Steve and Doris Colgate, directors of Offshore Sailing School and Rob and Gina Swain of Swain Sailing. They saw the need for sailing instruction and took the plunge.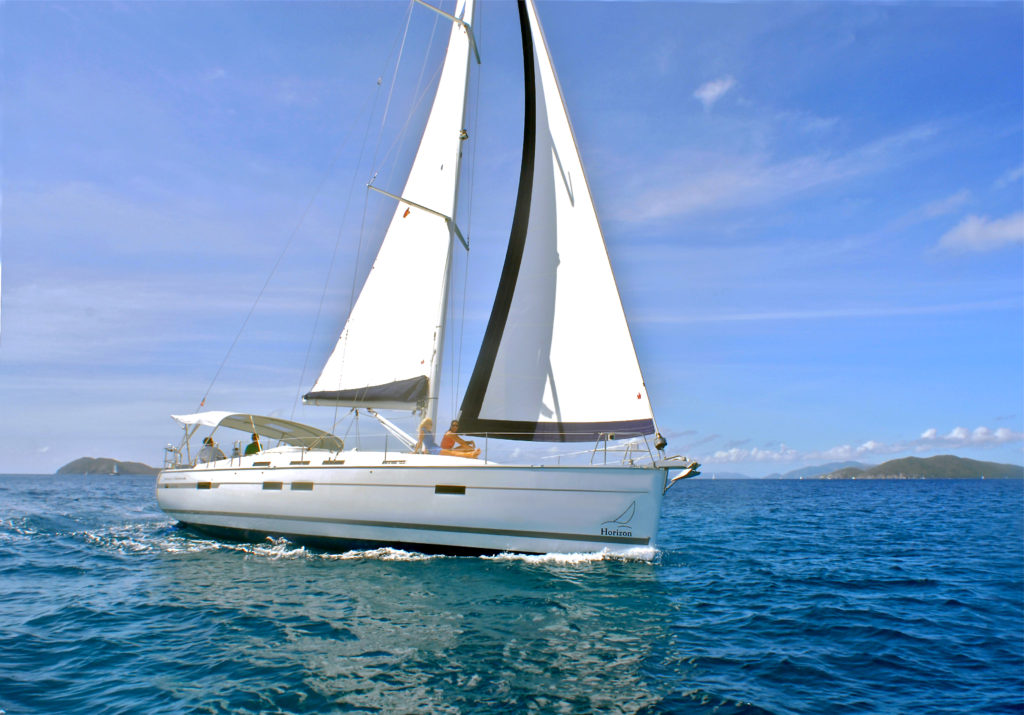 Today they are still at the helms of some of the BVI's premier sailing schools.
When sailing in the BVI, you are always in sight of land, the navigation is easy and there is no fog.  If you would like a week ashore and a week afloat, this can be arranged or of course you can have the full duration of your holiday with the wind in your hair and the sun on your face.
Sailing is nothing short of exhilarating.  If you can't sail and would like to learn, call BVI Holidays and we will be happy to arrange everything for you.