The British Virgin Islands (BVI) are well-known for their beautiful beaches, clear waters, and diverse marine life. Diving in the British Virgin Islands is a popular activity for both locals and tourists, providing a unique opportunity to explore the underwater world of this Caribbean paradise. The BVI has an abundance of incredible dive sites to discover, ranging from shipwrecks to colourful coral reefs.
The waters surrounding the British Virgin Islands are home to a wide variety of marine life, including vibrant coral, tropical fish, sea turtles, and even sharks. The Wreck of the RMS Rhone is one of the best places to see this marine life up close. This historic ship was destroyed by a hurricane in 1867 and now lies off the coast of Salt Island.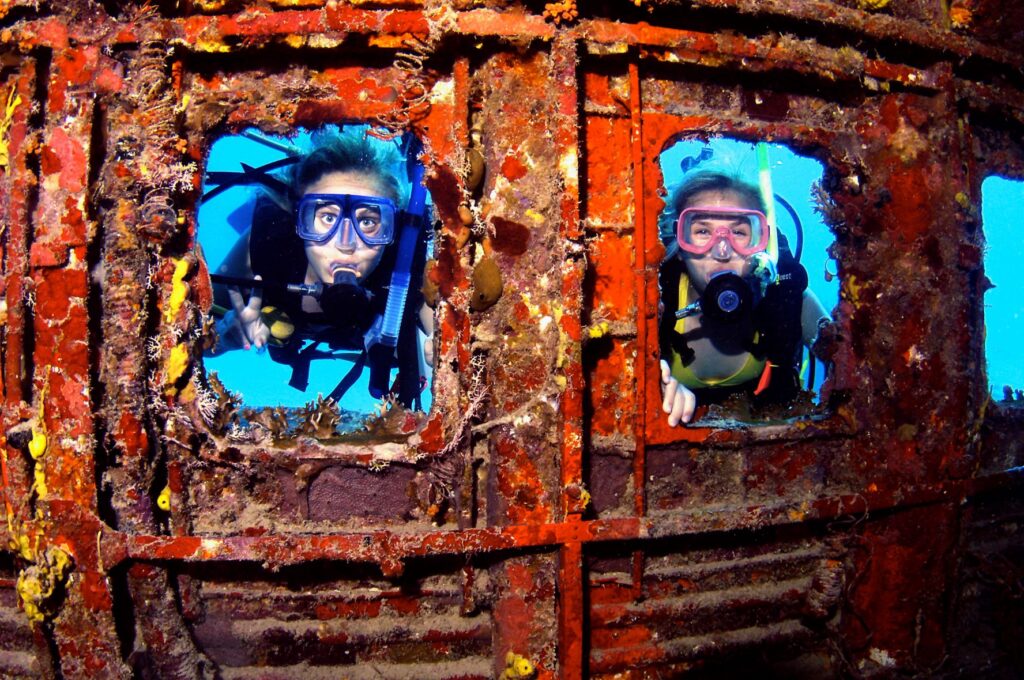 The wreck is home to a variety of marine life, including barracuda, moray eels, and sea turtles, and it is a must-see for any diver visiting the British Virgin Islands.
The Coral Gardens is another popular dive site in the BVI. This site, located off the coast of Norman Island, is known for its colourful coral formations and abundance of marine life. Divers can expect to see fish such as trumpetfish, angelfish, and parrotfish, as well as octopuses, lobsters, and crabs. This site is ideal for divers of all skill levels due to its shallow depths and calm waters.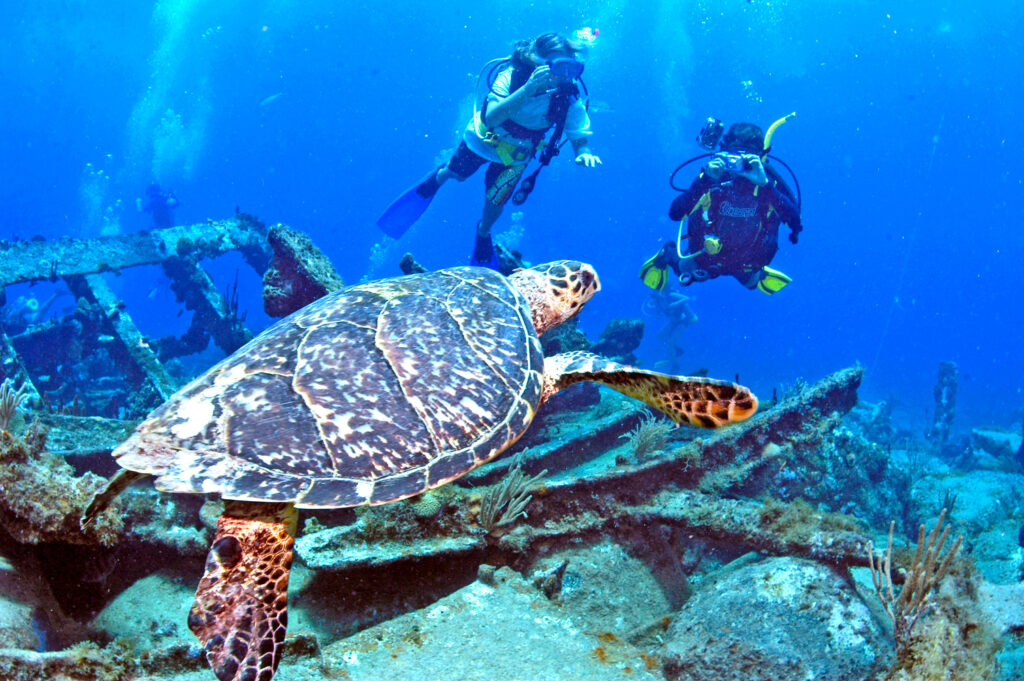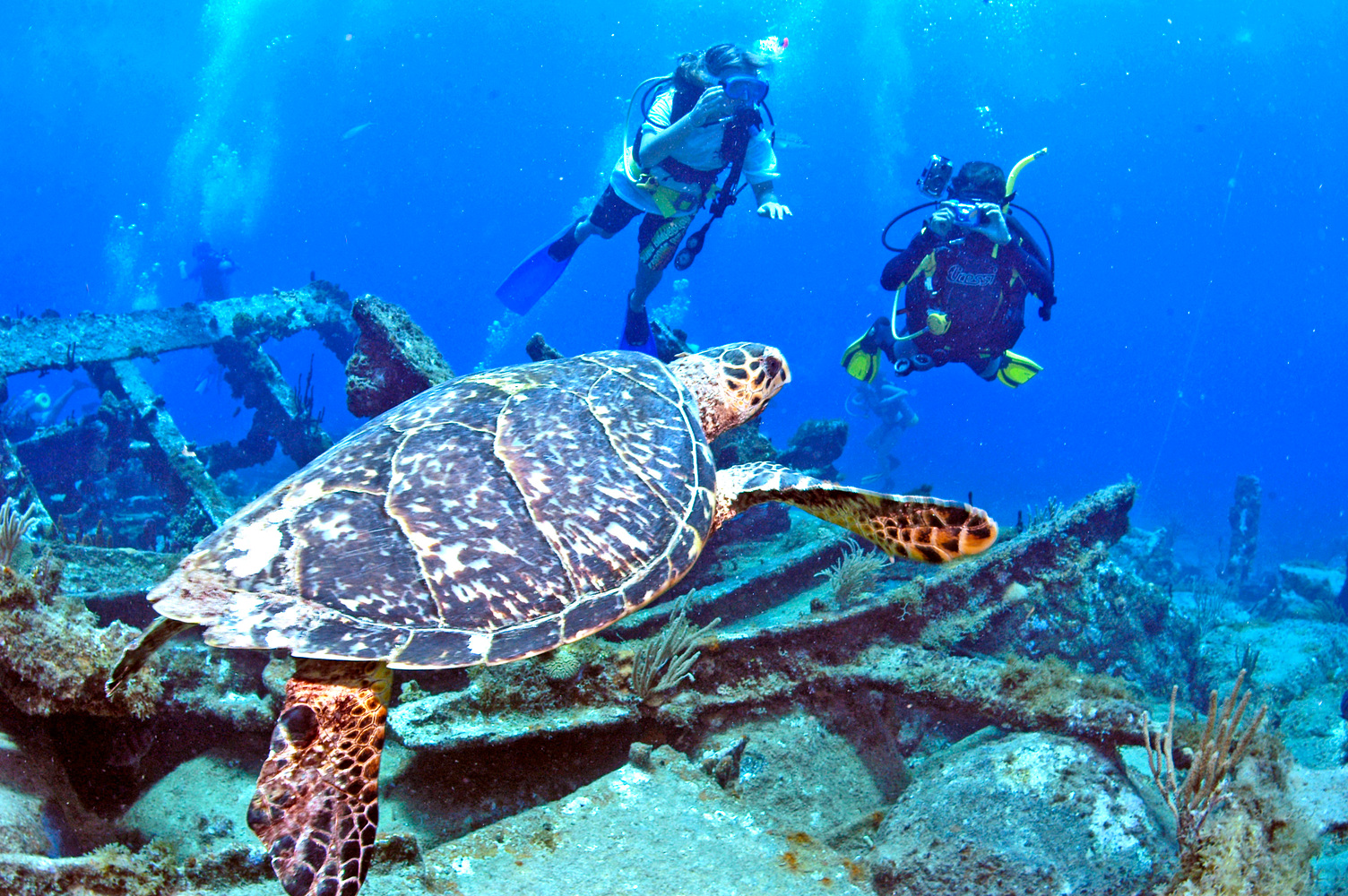 The Chikuzen is a challenging dive for more experienced divers that provides a once-in-a-lifetime opportunity to explore a sunken Japanese refrigeration vessel. The ship sank in 1981 and now rests in 90′ of water off the coast of Tortola.
A variety of marine life, including barracuda, snapper, and even the occasional shark, can be found at the site.
The BVI also has excellent night diving opportunities. At night, the waters around the islands come alive, with creatures that are rarely seen during the day emerging to feed and hunt. The Indians, a collection of four small islands off the coast of Norman Island, is a popular night diving destination. Divers can expect to see lobster, octopuses, and even bioluminescent plankton that illuminates the water.
There are excellent dive companies operating in the BVI mainly based on Tortola, Virgin Gorda, and Scrub Island. If you cannot dive but would like to learn, the BVI is a great place to do this.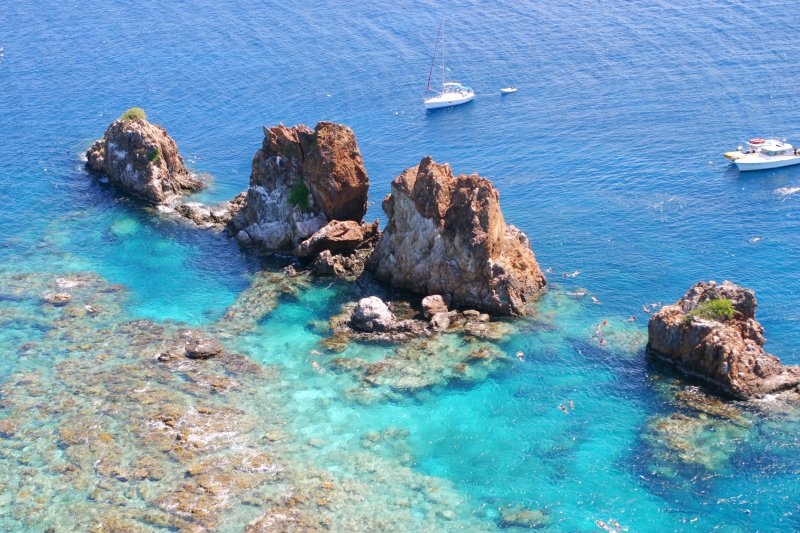 In addition to diving, the BVI offers visitors a variety of other activities such as snorkelling, sailing, and exploring the islands' many beaches and hiking trails. The BVI is an excellent destination for anyone looking to explore the underwater world and experience the beauty of the Caribbean, whether you are a seasoned diver or just starting out.
Call BVI Holidays to arrange your diving holiday in the beautiful British Virgin Islands