The British Virgin Islands is one of the safest places on the planet to visit.  Not just because they have been completely COVID free for many months but also because there is very little crime.  Visitors to the BVI are made to feel very welcome and the BV Islanders are extremely friendly people who believe in good manners and old fashioned values that sadly too many of the modern generation have let slip.
If you are travelling alone you can safely leave your stuff on the beach and go for a swim or visit the local bars and restaurants around the BVI and feel completely safe and secure.  There are not many places these days that one can do that.
The British Virgin Islands are peaceful, tranquil and completely unspoilt.  You will however, still find great places to hang out and enjoy live bands, amazing food and delicous cocktails.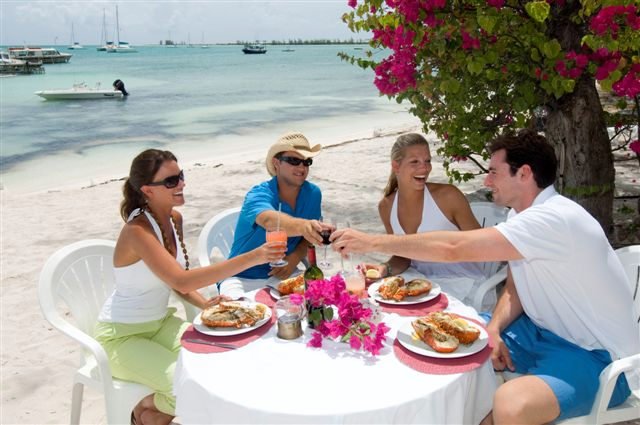 On the beach at Anegada Reef Hotel
If you are interested in life beneath the waves, the diving and snorkelling are second to none in the British Virgin Islands.  You can choose wreck or reef diving and the water is crystal clear.  Blue Water Divers on Tortola is an excellent dive company and also Dive BVI on Virgin Gorda.  They will take you to all the best dive sites around the BVI.  If you are on a yacht, rendezvous diving can be arranged by either of these companies.  You might even meet this interesting fellow….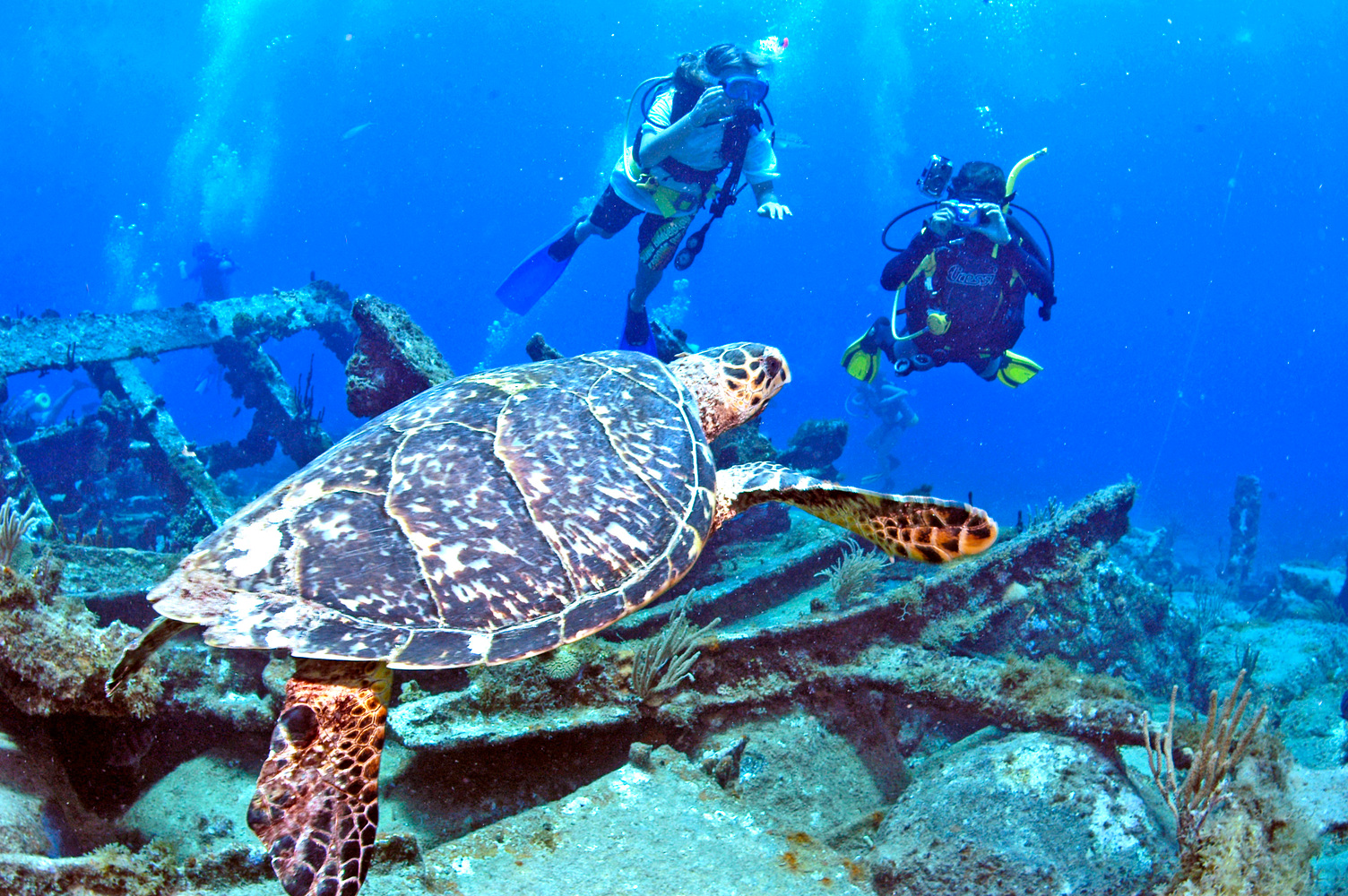 This is how clear the visibility is below the waves in the British Virgin Islands.
If snorkelling and diving are not your thing, there are lots of interesting and different activities to enjoy in the beautiful BVI.  You could try your hand at zip-lining with the Original Virgin Canopy Tour Company and soar high above Tortola to enjoy breathtaking views over the British Virgin Islands.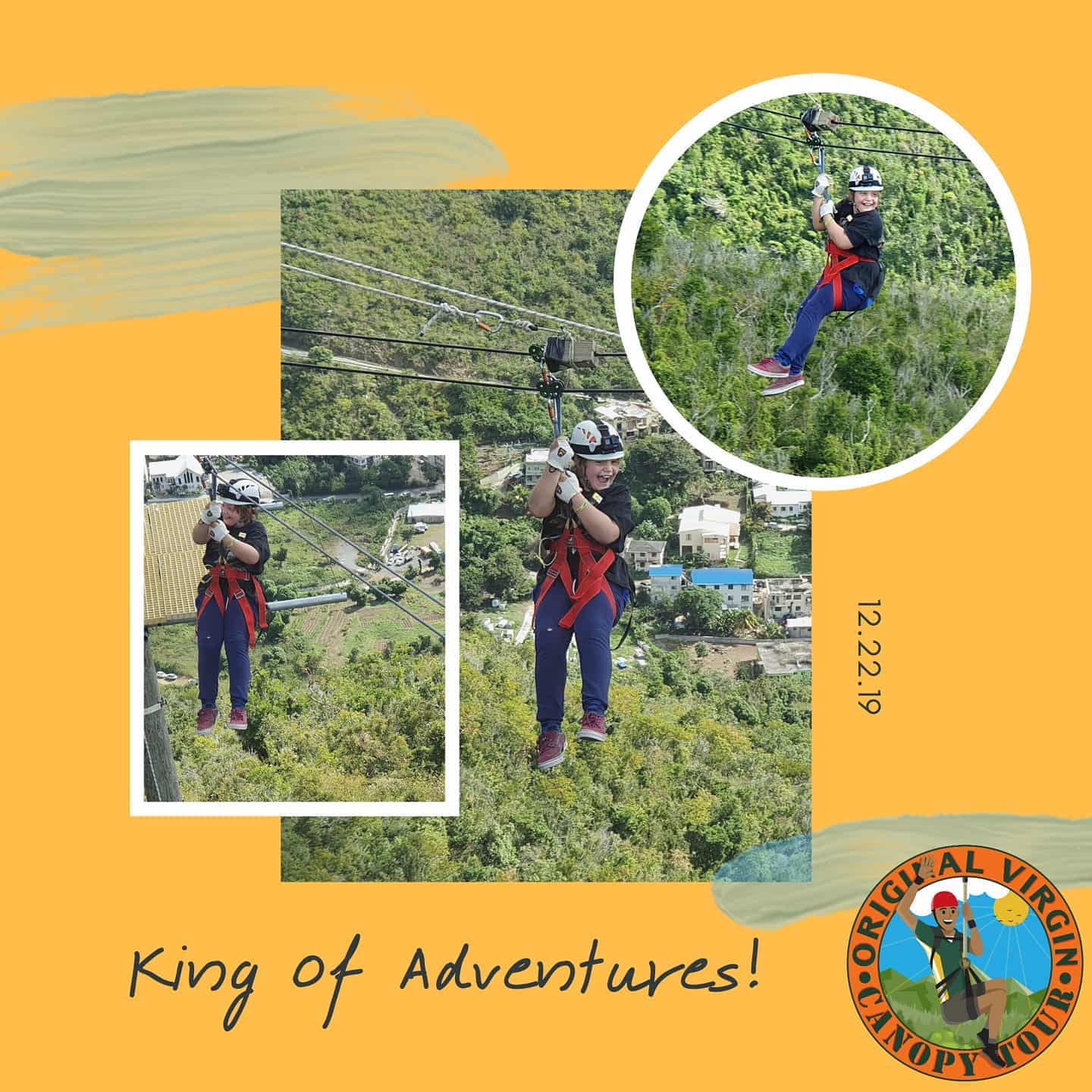 How great is that!
If you enjoy kayaking, you can book a kayaking tour through the mangroves with GroundSea Adventures.  The BVI has so much to offer and many different islands to explore.  For more information and to book your next holiday to the British Virgin Islands, contact BVI Holidays on 01279 871188 or email bvi@bviholidays.com
We look forward to hearing from you!