I have recently returned from the British Virgin Islands – my first visit since Hurricane Irma struck last September.
I was very encouraged by what I saw.  I visited many properties – hotels, villas, yacht companies and also the odd beach bar….research, honestly!
Everyone has been pulling out all the stops to rebuild and restore their properties to their former glory and make them even better.  Some of the hotels have re-opened and many villas and apartments are also up and running and look amazing.
One of the villas I visited was the beautiful Sunset House which has been completely restored, renewed and has been welcoming guests since 1st June.  It is a beautiful 5 bedroom villa with pool overlooking stunning Long Bay Beach on Tortola.  It's fairly unique as breakfast is included in the rate and the villa comes with the services of a maid and a cook who will also cook dinner for the guests – you just pay for the ingredients.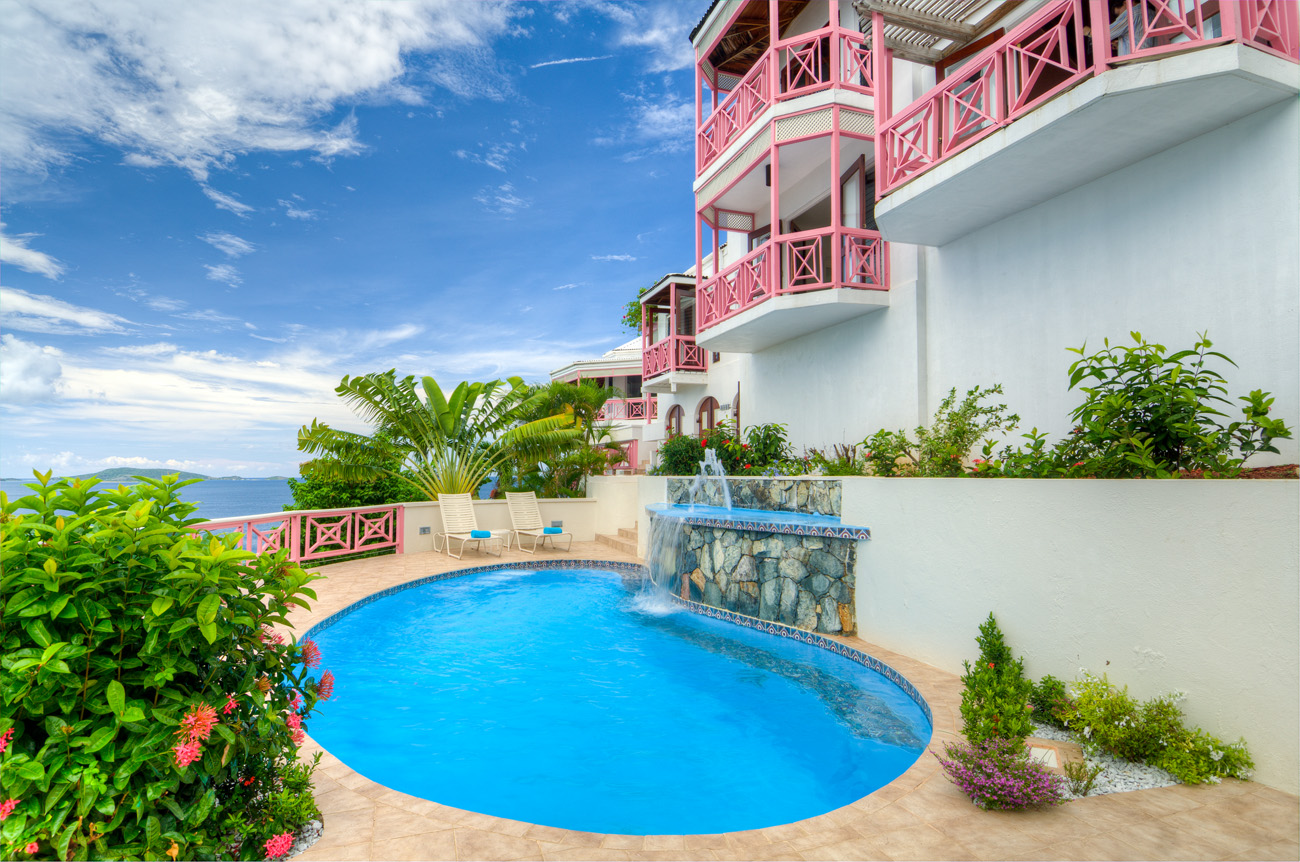 Sunset House has 5 bedrooms but if there are less people, you will only be charged for the bedrooms that you actually use.  It's great for a family or a group of friends and has many repeat clients.
The rates start at a very reasonable £700.00 per person for 7 nights based on 10 people sharing and including continental breakfast.  It really is excellent value for money.  Flights additional.
I also visited Sebastian's on the Beach at Little Apple Bay which was very close to completion.  They had already installed brand new windows, doors, furniture and lovely new soft furnishings were waiting, ready to be unwrapped.
Sebastian's re-opened their Beachfront rooms on 1st July and they are even more amazing than before and…..what a view!

Prices start at £560.00 per person on room only basis.  Flights additional.
There are many beautiful properties throughout the BVI that have been restored to their former glory…….just waiting for YOU!
The sailing is still amazing and has been fully up and running since January – take your pick from monohulls, catamarans, power cats and motor yachts – the choice is yours.
Do pick up the phone, I would love to hear from you.