In my opinion, the British Virgin Islands is the best destination in the world to go island hopping.  You can visit so many beautiful beaches and have lots of amazing snorkel stops in one day.
How many islands you can visit (and there are lots) depends on whether you wish to be under sail or power.  If you just want to enjoy a leisurely sail on a lovely catamaran where you have plenty of sunbathing space, a suggested itinerary would be to head for Virgin Gorda and spend time at the Baths or Devil's Bay.  There is a trail between the two but you need "jelly" shoes or similar – it's not for the faint hearted!  Next stop could be snorkelling at Fallen Jerusalem which comprises a jumble of granite boulders interspersed with small patches of silky sand.

Moving on for lunch at Cooper Island Beach Club is a must where you can be lazy and watch the marine life (in real time) drift past on a television positioned above the bar, while you enjoy a nice cocktail.
Another quick stop is to snorkel among the magnificent tarpons at Benure's Bay, Peter Island en route to Norman Island for a late afternoon cocktail at Pirate's Bight Beach Bar.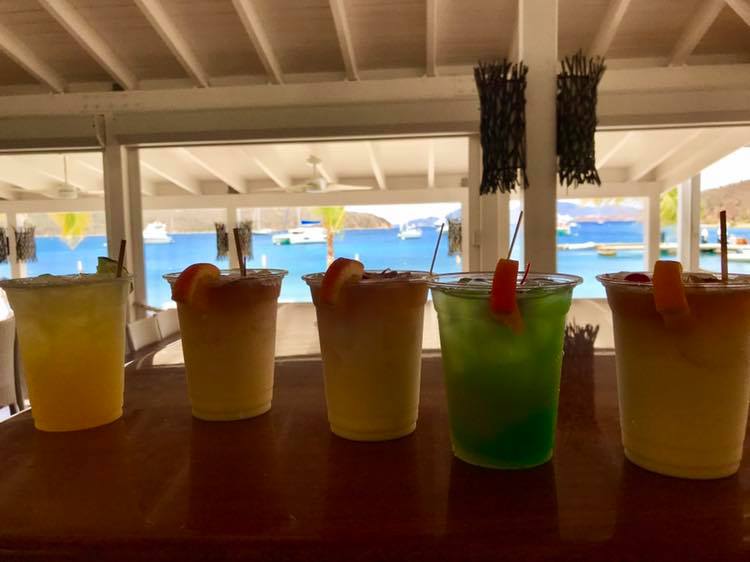 A truly fabulous day out and, if you are under power, there are so many more places in the beautiful BVI you can visit in a day.