It's exciting times in the beautiful BVI.  Rosewood Little Dix Bay  on Virgin Gorda is re-opening on January 1st and the hotel looks absolutely stunning.  I always wondered how they could improve on perfection but….they have done just that and I can't wait to visit.  So much has been upgraded and they now have butler service catering to their guests' every need.
After an active day perhaps playing tennis, kayaking or island hopping around the other islands in the BVI, you can have a nice relaxing treatment in the Rosewood Little Dix Bay Spa followed by an aperitif in the Rum Room before enjoying a delicious dinner in one of Little Dix's three fabulous restaurants.  The following day you can take advantage of the complimentary beach drop off provided by Rosewood Little Dix Bay…..who wouldn't like to be here…….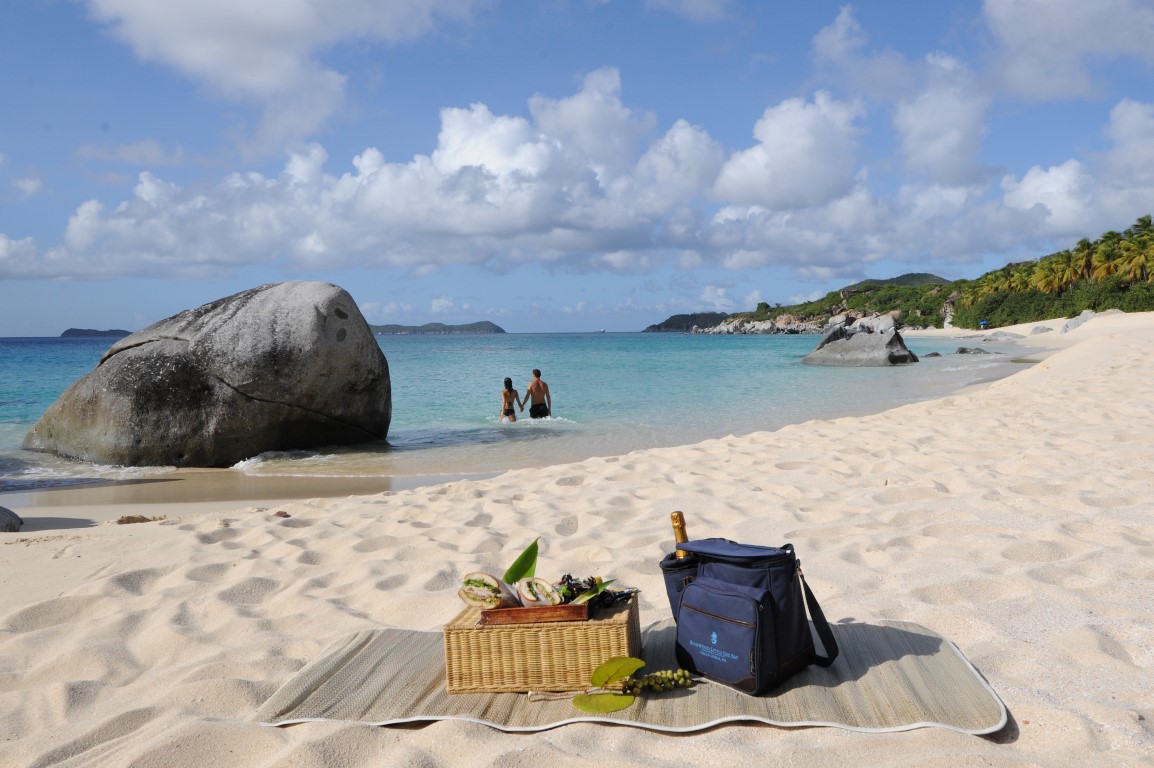 More exciting news comes from the Bitter End Yacht Club on Virgin Gorda.  The owners have been working hard on the rebuild since the hurricane in 2017 – the eye passed directly over Bitter End and the hotel was wiped out completely.  After the recovery operation on the island was completed (the owners of Bitter End were very involved in this), they got down to the painstaking task of clearing away the debris and now the first phase is almost complete. This will be the shops along the waterfront, the docks, moorings, marina facilities and dining.  There will also be plenty of great spots to enjoy Painkillers and killer sunsets!  We have to be patient – rebuilding Bitter End is not just about building an hotel – it's like rebuilding a small town!
The day is not too far away when we will be seeing this beautiful sight again in the North Sound, Virgin Gorda.  The buzzing, thriving hub that is the Bitter End Yacht Club.