Another year draws to a close and I'll bet I am not the only one saying "my goodness – where has 2018 gone?"
'Tis the season to be jolly – the season for planning a fun-in-the-sun Christmas holiday in the British Virgin Islands! This is your chance to swap snow, onesies and slippers for sun, flip-flops and swimsuits. Too often, the hustle and bustle of the holiday season takes its toll. During the month of December, time gets away, stress runs high, and energy levels dip. To escape all of this, consider a Christmas on island time in the beautiful BVI.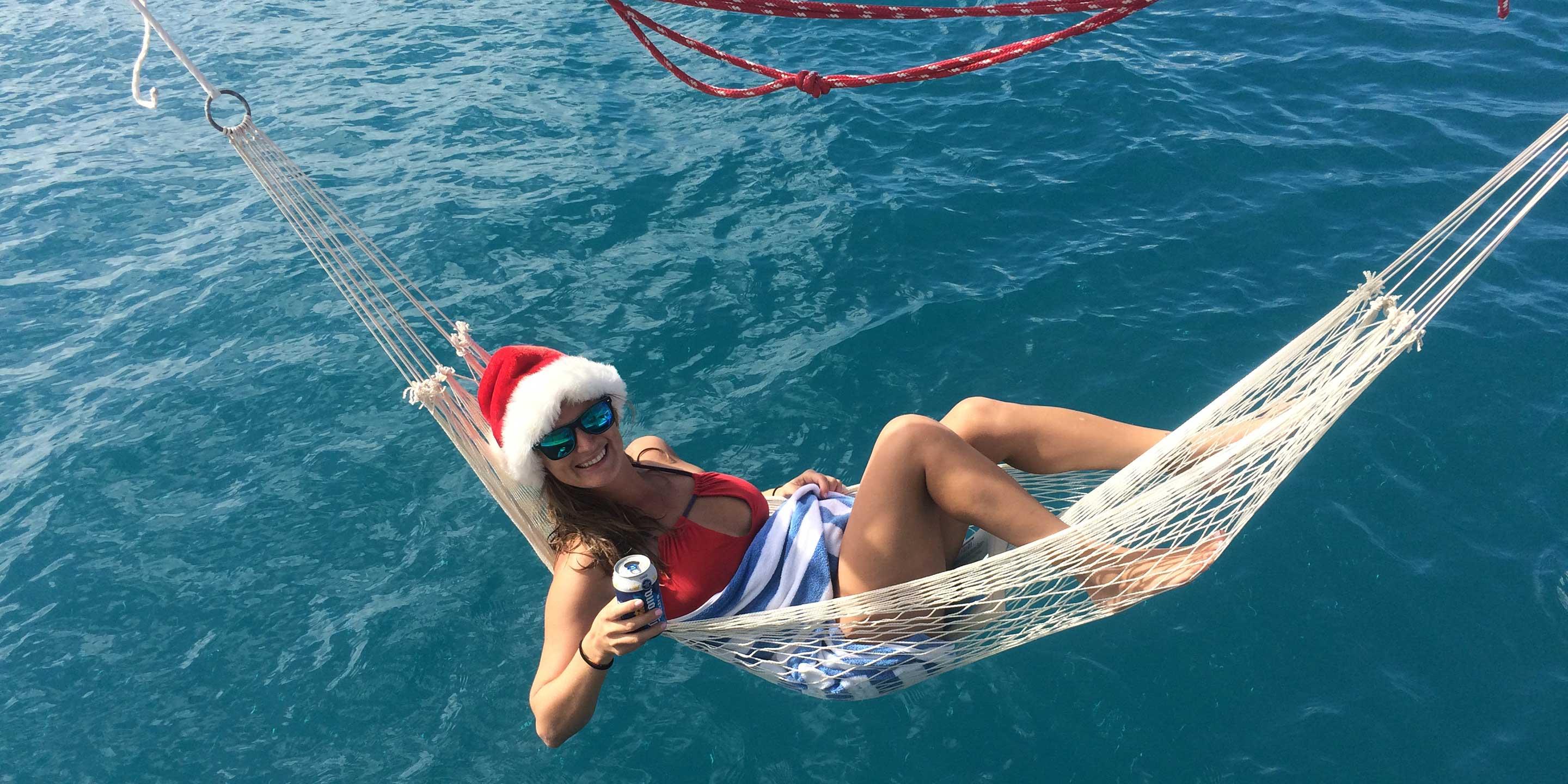 Walking in a White Sand Wonderland
Not many places can boast beautiful weather throughout the holiday season, but the BVI most definitely can. This time of year, the temperatures are just right, and the sun shines effortlessly. Ocean breezes, warm afternoons, and balmy evenings – the kind of weather we only wish for, reigns supreme during the month of December all the way into the new year!
This time of year brings not only gorgeous weather, but also the clearest waters for a Christmas morning dive that's nothing short of breath-taking, especially at The Indians and the Caves at Norman Island and for those not interested in diving, there are many other ways to appreciate the abundantly clear waters during the month of December – snorkelling, kayaking and stand-up paddle boarding conditions at the world-famous Baths, never cease to amaze.
A New Year's Party in Paradise
Ring in the New Year with the biggest, most renowned beach celebration in the world – Old Year's Night at Foxy's Tamarind Bar & Restaurant. Guests that attend this annual beach bash in Great Harbour are guaranteed a great time complete with live local music, delicious food, and a Caribbean style countdown. Sailors arriving by boat are advised to anchor early for the turn-of-year festivities.
Obviously too late for this year but….perhaps you would like to consider booking the BVI for next year. You will be guaranteed a Christmas and New Year to remember!
Call me early in 2019 and I will be delighted to assist in arranging this for you.