The BVI is very different to other Caribbean islands and does not offer row upon row of large All Inclusive hotels teeming with holidaymakers.
There is one hotel in the BVI that offers an All Inclusive option and that is the Sugar Mill hotel on Tortola.  The Sugar Mill is a boutique hotel with only 24 rooms.  The food is amazing – a real culinary delight.  When the new owners took over a few years ago, they completely refurbished the hotel while retaining the original character and charm of the 400 year old sugar mill.  They put their own stamp on the Sugar Mill and part of this was to offer not only bed and breakfast but All Inclusive as well.
The All Inclusive package includes breakfast, lunch, dinner and occasionally afternoon tea at either of the two restaurants – the Sugar Mill restaurant and Tramonti on the beach.  There are no supplements to pay, with lobster and fillet mignon regularly appearing on the menu and included in the cost. There are no buffet meals.  Everything is served to you at your table.  All food is freshly cooked and imaginative.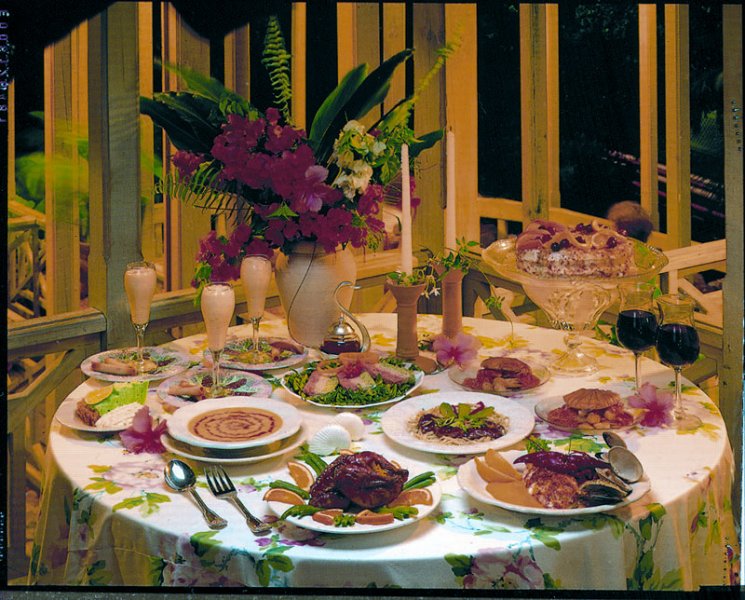 Also included are exotic cocktails for example, Yellow Birds, Pina Coladas, Painkillers etc., wines from the Sugar Mill's House and Sommelier's Choice list. Famous brand spirits like Johnnie Walker, Smirnoff, Jack Daniels, Tanqueray etc..  House champagne and fine Prosecco are also included.  If you are on the beach, all you have to do is raise your flag and your waiter or waitress will be straight over to take your order – all included in the cost.
Your in-roon fridge will be stocked with, not only water, but your favourite beers, wines and soft drinks too.
Also included are two tours one is the "Sugar Mill Around Tortola" tour.  Sit back and enjoy a day's guided tour around Tortola in one of the Sugar Mill's picturesque open back Safari taxis or private SUV's. Visit beautiful Soper's Hole and on to the capital of the BVI – Road Town, for shopping. Then you will head through the vibrant East End to one of Tortola's magnificent hidden beaches for a champagne picnic lunch prepared by the Sugar Mill's chefs. There is time afterwards for a swim or relaxing on the sand. Then you will head back over the spectacular Ridge Road with superb views over Tortola and neighbouring British Virgin Islands, towards Cane Garden Bay where you can admire the beach and it's colourful bars or maybe visit the glass works or the Callwood Rum Distillery.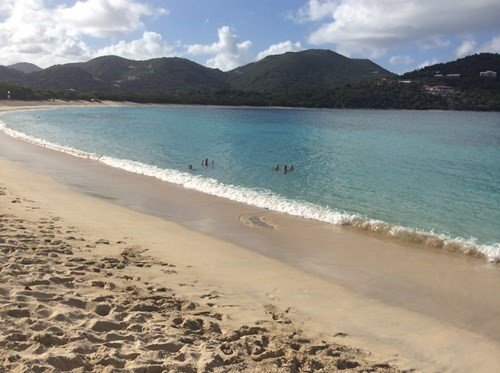 The other tour which the Sugar Mill includes on their All Inclusive package is "A Day on the Water".  You will be taken on an outer island tour and this is exclusively for Sugar Mill guests. The itinerary varies, but typically visiting Norman Island (the inspiration for Robert Louis Stevenson's Treasure Island) for some of the BVIs' best snorkelling at the Caves and the Bight, or Jost Van Dyke by way of Steel Point, Sandy Cay and Sandy Spit where you will stop for another swim or maybe just another cold beer. Passing Foxy's and Great Harbour you will round off your trip at stunning White Bay and the world famous Soggy Dollar Bar. Swim ashore for their (in)famous Painkillers.  Or you may visit Virgin Gorda, checking out the famous Baths finishing up with snorkelling and swimming at Monkey Point, Guana Island –  another excellent snorkelling spot in the BVI.
Or – in place of a tour, you are welcome to have a Sugar Mill Signature Massage or Swedish massage for two at The Sugar Mill Spa.
The Sugar Mill on Tortola in the BVI is different to any other all inclusive hotel.  It's not large and sprawling with multiple restaurants and several swimming pools.  It's not impersonal where staff don't remember your name. The Sugar Mill is different.  The staff at the Sugar Mill WILL remember your name, they WILL remember your likes and dislikes, they WILL greet you with a cheery "good morning" and they WILL mean it!  It is their privilege to serve you, their guest, and make your stay special and memorable.  You will arrive as a guest and leave as their friend.
Call BVI Holidays to arrange your magical holiday in the BVI at the Sugar Mill Hotel on Tortola.