Thank you BVI Holidays and particularly, Joyce Kinniburgh, for relentlessly searching for a place in the BVI to meet the needs of our large family vacation.  She certainly met every need we had! We are most grateful for her finding these two lovely homes for us to enjoy.
Blue Lagoon and Beachcomber houses in Mahoe Bay Virgin Gorda are an amazing combination of homes for a large family gathering.  Over Thanksgiving of 2018 we took our five children, their spouses and their children to Virgin Gorda for a week. Our group made up 12 adults and 12 children under the age of 10.  The accommodations could not have been better. 3 couples and four children stayed in Blue Lagoon and the rest stayed at Beachcomber. Every bedroom was comfortable with air conditioning, adjoining bathrooms and plenty of beds to accommodate our needs.  All of our requests were waiting for us which included groceries, high chairs and porta cribs. We took advantage of a chef coming to prepare one meal for us which was a huge hit. The guys in our group held non stop ping pong matches at the provided game table as well as putting competitions on the lovely green at Blue Lagoon.  Both homes provided modern kitchens with all updated appliances including extra sharp cutlery. Being that we had serious cooks among us, that was quite a welcome bonus! Being able to have laundry handled for a crowd this size made packing lighter for all. Our housekeeper, who came daily, helped keep everything tidy as well. As far as swimming is concerned,  we were able to protect the more fair skinned little ones from the hottest sun in the shaded pool area of Blue Lagoon whilst enjoying the beautiful view. The two homes are merely a concrete road distance between each other so the children ran safely back and forth throughout our stay. Both homes are equipped for larger numbers to socialize. We also appreciated that we never felt on top of one another and that there was always space for the introverted to escape the energy of 12 children.
There are no words to describe the beauty of the landscaping of both homes but Beachcomber is beyond words. It is a tropical paradise. The Beachcomber pool is easily accessible with outdoor dining space for large crowds both near the house and additional space near the ocean. The beach is smooth beautiful white sand with calm enough waves to enjoy paddle boarding and snorkeling. I appreciated the shower and faucet near the beach for easy clean up of sand covered children as well as the placement of the hammock in the tree to be able to view everything going on both at the beach and the house.  Of course, all the children and the adults enjoyed the outdoor shower experience in most of the bedrooms. We felt like special guests of the owner as he sent someone to check on any maintenance issues (of which there were none) or any questions we might have.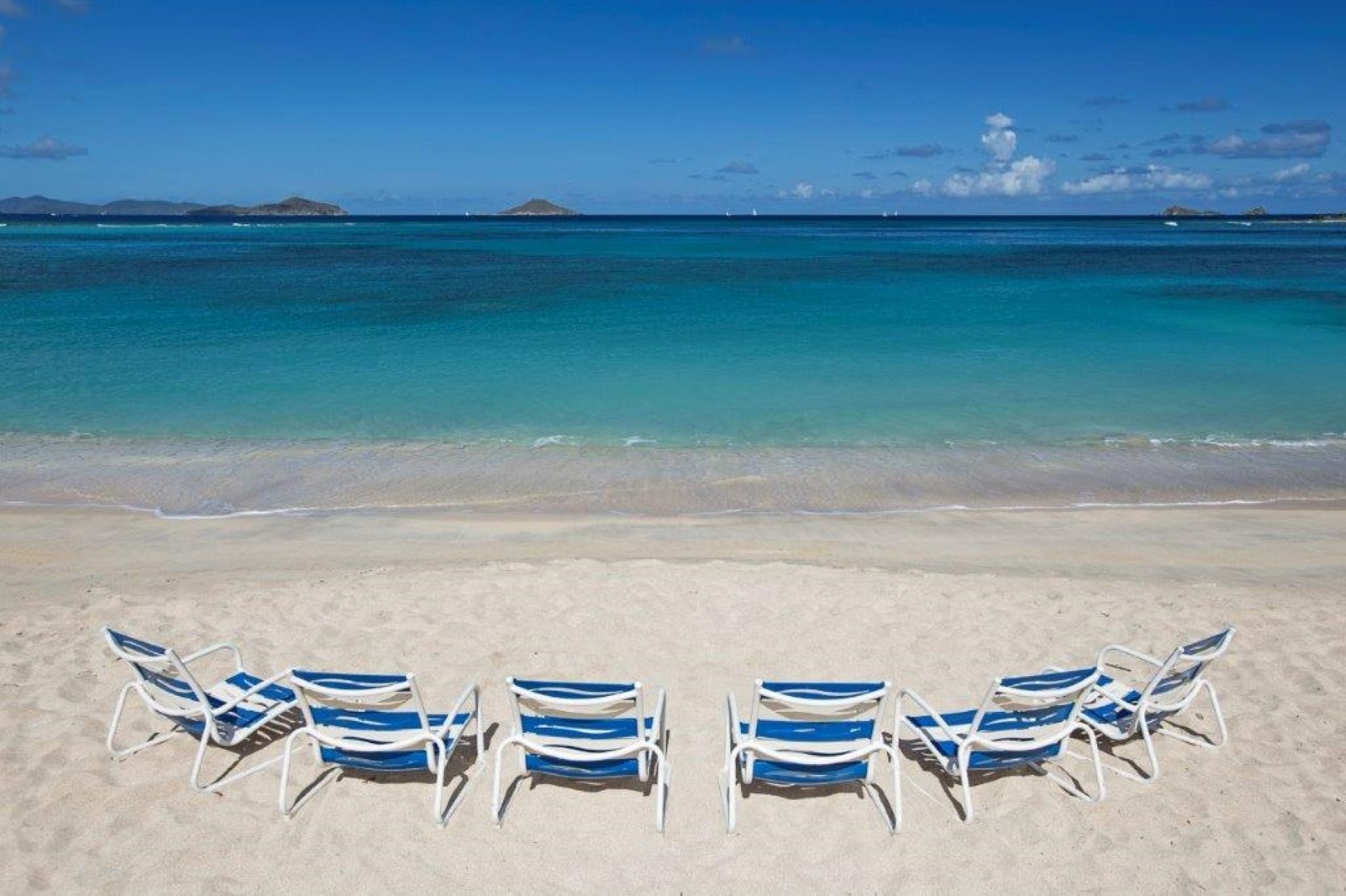 We have traveled extensively in the BVI over the years.  This is by far the most beautiful and welcoming place we have stayed.  I highly recommend it. Sandy Thoms/ Athen, Georgia, USA
Thank you Sandy for this amazing and wonderful review.
If you would like to stay at either Beachcomber or Blue Lagoon, please do call and I will be delighted to arrange this for you.