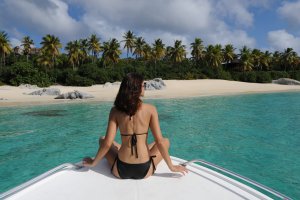 The best way to see the beautiful British Virgin Islands is most certainly from the water, but there are also so many beautiful hotels, apartments and villas in which to relax and enjoy the facilities and beautiful beaches.
The perfect solution is to combine the two and spend several nights in the accommodation of your choice followed by several nights aboard a luxury crewed yacht….your very own floating hotel.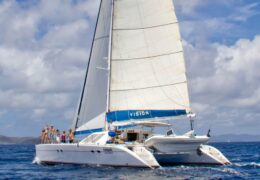 Luxury sailing catamaran VISION in the BVI is a Lagoon 57 and ideal for first time charter guests and people who prefer stability in the water to the pitching and rolling of a monohull.